I considered waiting until the spring (after I build the tire and have a frame that will fit it) to post this but I think it is just too cool to wait.
This is a project that was born out of a car crash long ago and far away (two years ago in New Brunswick) and has been floating in my mind since. I had a 36" Nimbus SE rim which got cracked and dented in the crash near the rims seam. Since I had never ridden it and I am that kind of person I started thinking how I could use the rim despite the fact that it was broken beyond repair.
I decided I could cut out the damaged section pin the rim back together, somehow make it round again, build the wheel, and make my own tire. The toughest part was probably going to be the tire.
I made a test tire, it turned out surprisingly well.
And now (finally) I modified the rim, pinned it together and built the wheel. I needed spokes longer than what were commercially available so ordered so got some short double threaded sections to stick on the end of a trials length spoke with a nipple as a connecter.
Here are a few pics of the wheel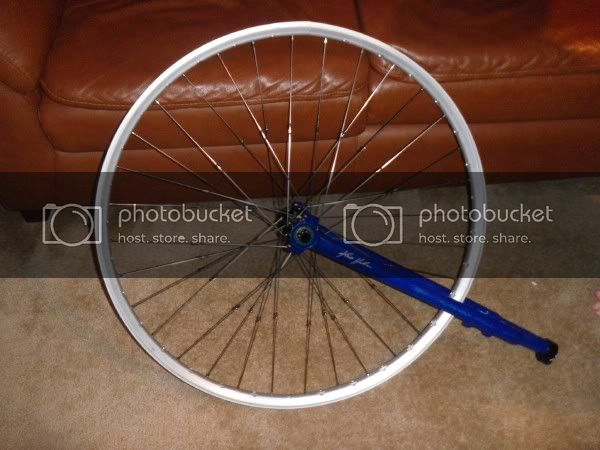 the nipples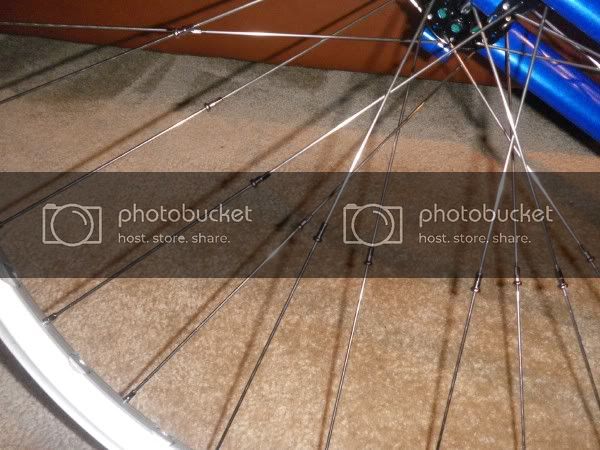 comparing to a trials, 26, and 36"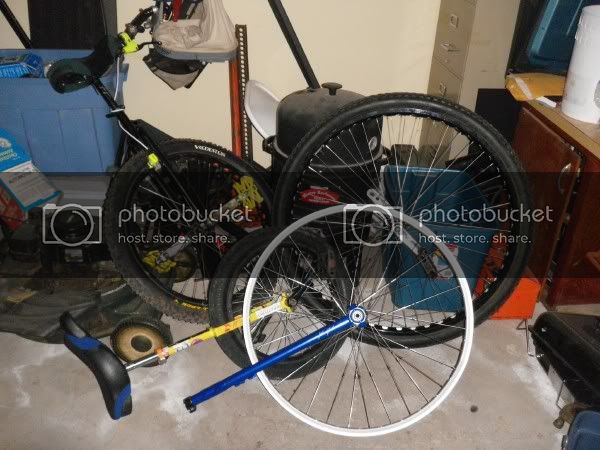 I plan on building the tire this spring when I get back from fishing again and hopefully by that time I will also have a frame to go with it.