Last Tuesday night snapped a few members after hockey. Interesting to see the pedal reflector reflections on the floor.
I wish I had so many fellow unicyclists in my town.
I have … zero.
The learning curve is a lonely, dusty trail for us loners

Great photo! What a blast that must be!
(Don't feel like the lone ranger, joggerdude, I live in LA, and I ride alone too. Hard to figure why so few riders in such a big population area.)
Interesting because those things are usually the first thing to break off of my uni.
SLO Juggling & Unicycling Club
SLO Juggling & Unicycling Club (San Luis Obispo, California) at the Pismo Beach Clam Festival parade in October 2012.
I could post a picture of my brothers and I riding. We could be the southern Illinois unicycling club.
I have this crazy idea that when I become a reasonably competent unicyclist (hopefully), I would like to start a uni club to get the kids in my town interested in unicycling, and spread the word.
Not exactly an organized "team" but we sure functioned as one during the first Bellingham Muni Weekend. You might recognize a few of the faces by their alter-egos (BungeeJoe, Nurse Ben, danger uni, etc). A nicer bunch of folks is difficult to find!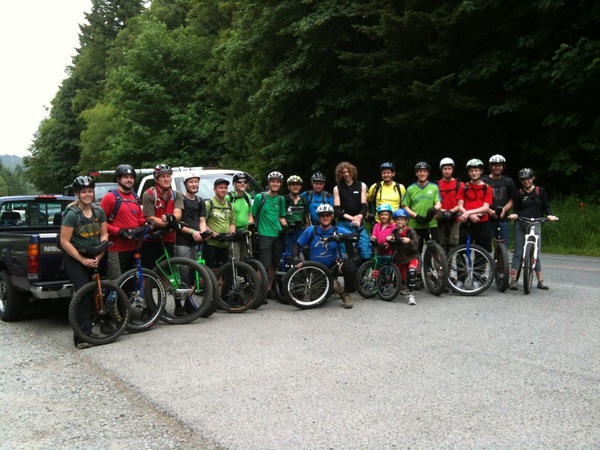 I love these pics. They are making me smile.
You don't have to ride well to start a club, I say go for it and your beginners will teach you to ride. That's the beauty of meeting together you inspire each other. I have posted picture of father and daughter who have both learnt this year and daughter attempting something she wouldn't have thought possible, encouragement is great.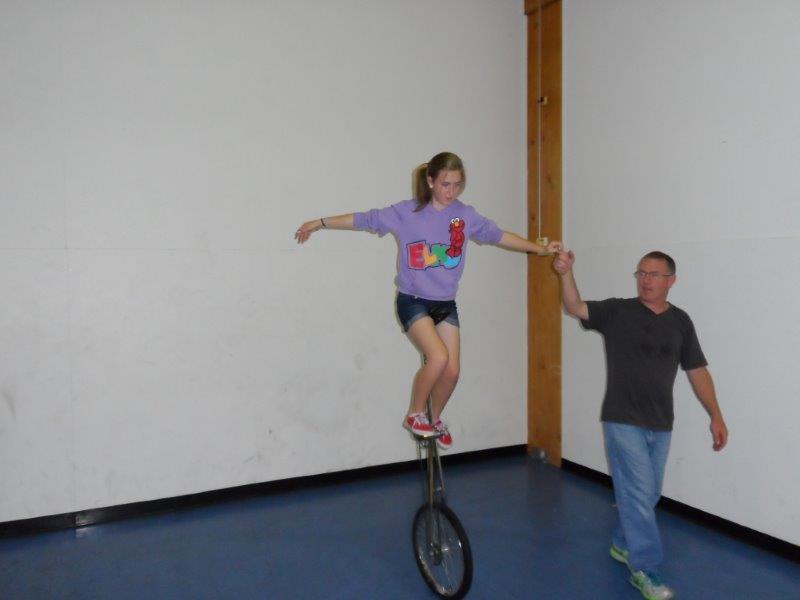 Visit by some of our New Zealand team, Great photo of Christian getting air. And the question is yes he did land it. Lighting not great I will have to install some spots. Other question is yes that is a huni-rex in background rewheeled to a 29.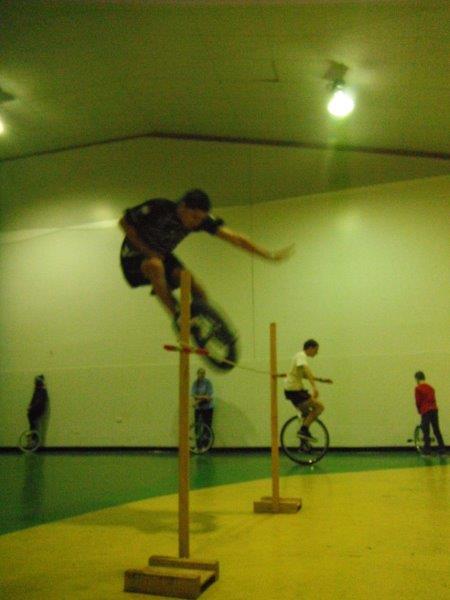 Kris Holm is in the pic? I can't tell which one, but could he be 7th from the left?
Short answer: yes.
Longer answer here starting about post #19.
Dogs are allowed to unicycle at our club, unfortunately it can't ride or walk down between hockey sticks.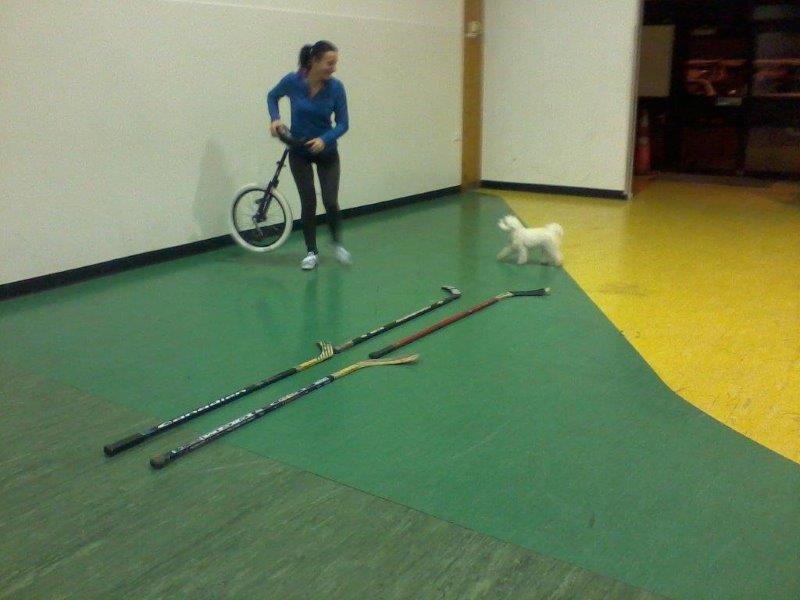 Cool pics pretty keen on a giraffe soon, when I'm not street or trial riding…
We're not exactly a club, but I've been trying to recruit other riders at work. (I ride every morning at the far, mostly empty, end of the parking lot.) So far I've got two guys learning, and one who rode in his youth but hasn't ridden in decades. Here's a photo of the 4 of us from this morning. (I'm the one with the 36'r.) Making progress!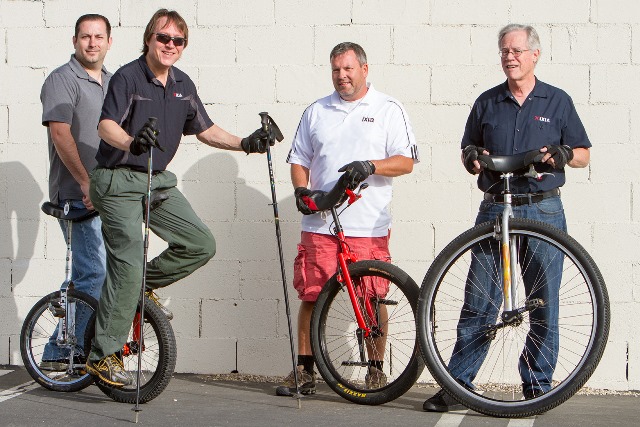 Great night, thought you could never do that on a 36" and spot the Polish visitor in centre of a picture.
Just as enjoyable watching uni hockey as playing. Had that chance to sit on sideline while shoulder heals