Here is my contribution to the beginner learning video collection. Watch my progress along the learning curve starting from my wobbly first steps on a tennis court to free riding on streets. The entire process took more than 55 hours of practice over 44 sessions for two months.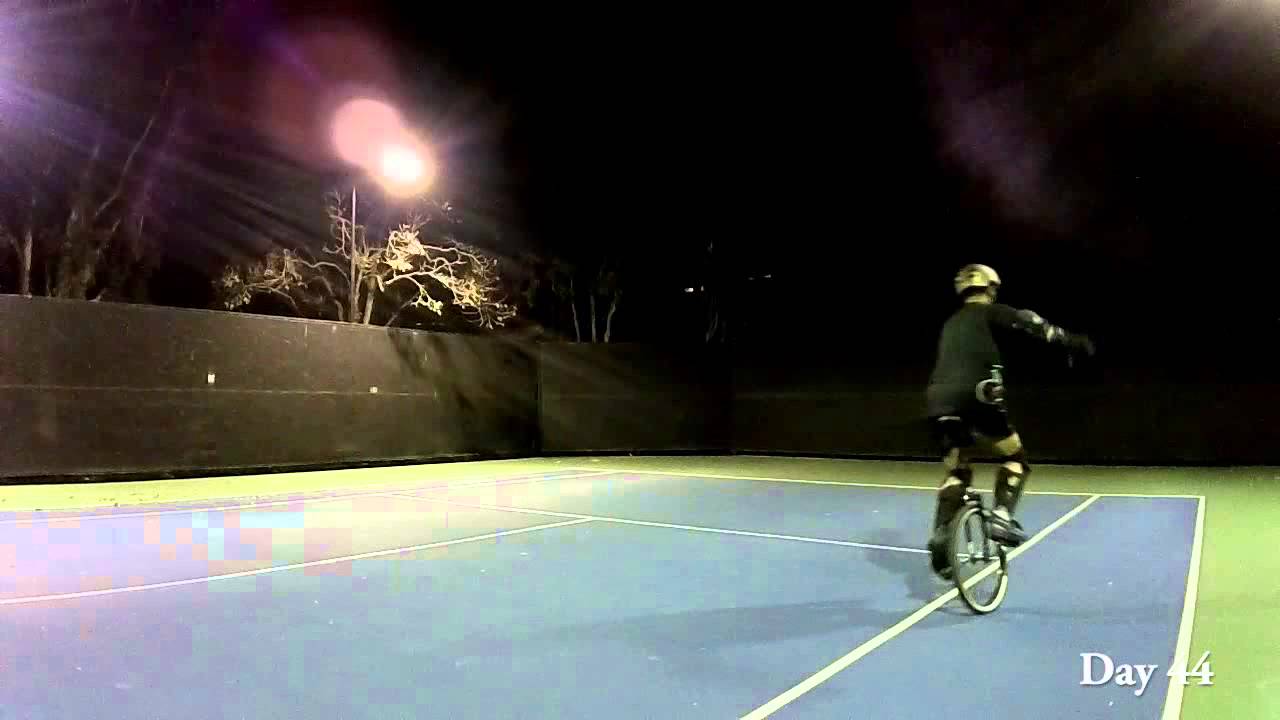 I practiced on tennis courts because I could lean against the walls for support but at times I felt I was trapped, like a caged fowl. After weeks of practice I finally earned my freedom.
In the latter stages I also started learning to freemount using the "curb" method.
Unicycle.com 24" Club. Shot on a Drift Innovation HD and Looxcie 3.