I also am very pleased with my rim brakes. Good ole Maguras. They work very well.
old fart having fun in the snow
That looks amazing, here in the uk when we get snow it's so short lived that if you blink you've missed it!
Since the weather here is way to ugly for the weekly (or rather weakly?)
singlespeed-superfixi-bushwhackin' , i try to pimp my mood with pics of the warmer periods…
Van with spare wheel and when spare wheel woun't work with spare wheel: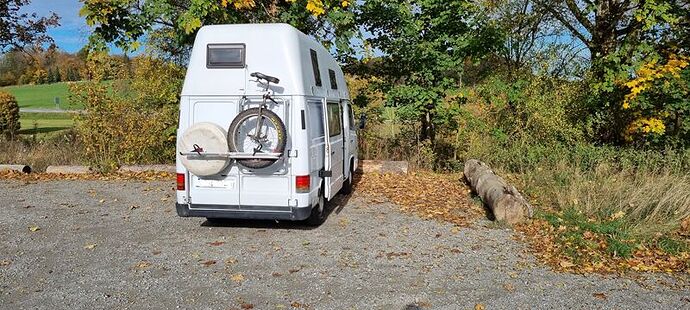 My modified K1 TrackMonster with Surly ClownShoe and Maxxis 4.8 Minion:
(Like me - a little beaten by the years but still rollin'…)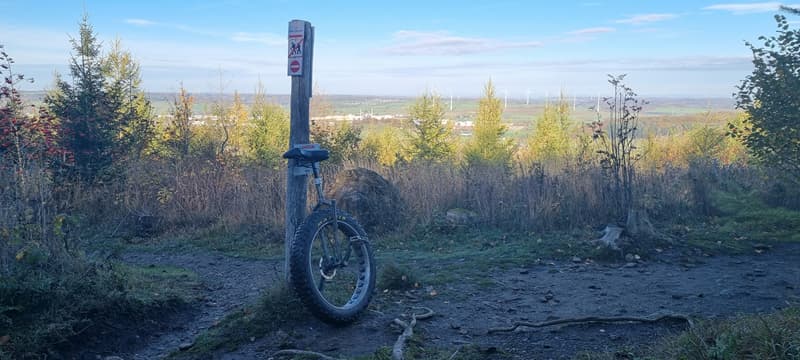 Less than 6 months ago I would have sworn that riding a unicycle in the Forrest would be near impossible and probably not enjoyable.
Got my 26" muni a month ago and had to test the snow we had this week.
Turns out that a muni tire has plenty of grip even on snow compacted by cars.
Undisturbed snow is more tricky as stuff can hide below.
Borowed my daughters selfie stick without breaking phone or limbs.
Location: Ry Nørreskov, "Søhøjlandet", Denmark