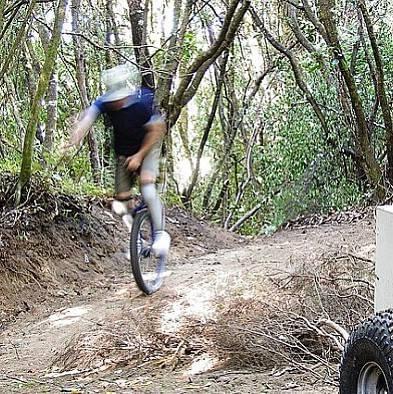 My only timed Muni self Portrait, it was so painful that I have not tried it since this one which was probably My six or seventh attempt.
Riding it speed up a slight slope into a turn, and try not to run down the camera at the end.
Approximate date 2009?
On K2K when it was being upgraded (part of the great Lakes Trail) Taupo New Zealand.