Haven't been very active here for some time, but today I found a video I wanted to share with you. My hope is that it will generate some interesting discussions regarding geared unicycles.
First the video: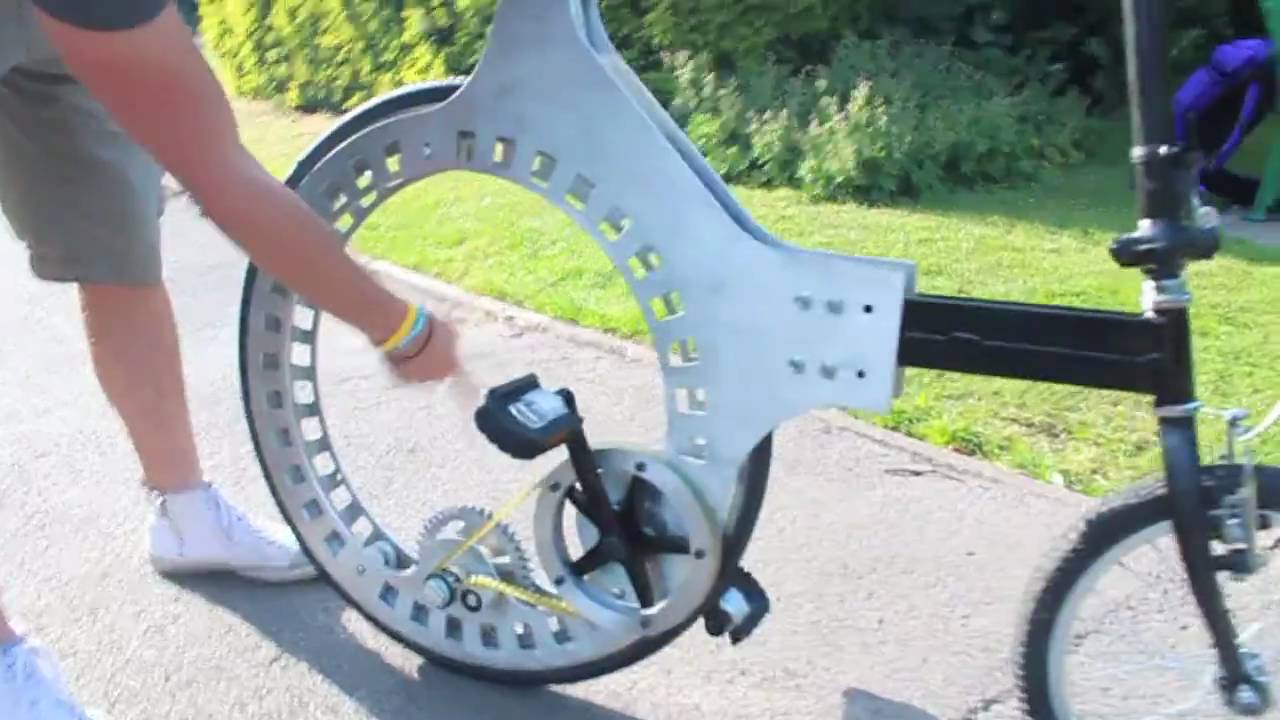 It shows Lunartic, a prototype for a hubless bicycle. To me it looks like you could just remove the front part, and you would have a hubless geared unicycle. Does anyone know if anyone has built a unicycle like this?
Obviously there are many problems with this design (weight, durability, a lot of custom parts etc.) but I still think it's interesting and it would be fun to try to ride one. For now the prototype only has one gear it seems, but adding more gears shouldn't be too hard (compared to a geared hub, for example).