Whilst looking around at kids bikes I came across one that I noticed had an interesting looking tyre. The tyre was rebranded "Yosemite" (the bike sub-brand of the Nordic retailer Biltema, where I saw the bike). However, looking more carefully I noted that it was actually an Innova tyre with the pattern code IB-3014-01 listed on the side. The dimensions listed were 24x2.8 (70-507) and the inflation recommendations were between 15-30psi.
A little searching online and I found what I believe to be the tyre (Innova Pro Podium) based on my recollection of the tyre pattern. A couple of Innova pages provided a little more information about it: 60tpi, 785g, Folding, and with a "part number" of PO2428001.
Here is a picture I found of the 27.5 variant of the same tyre: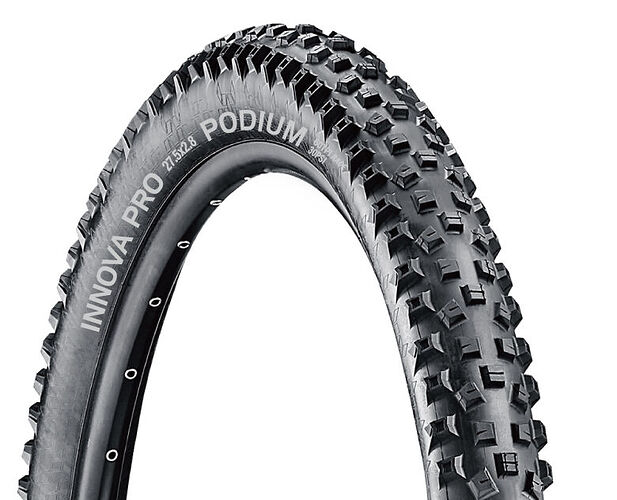 The tyre is closing in on the size of the Duro Wildlife / Razorback / Halo Contra but it is significantly lighter. Now my problem. As far as I can tell Biltema does not sell replacement tyres separately and I cannot find a source online.
So my questions.
Has anyone ever tried this tyre on a unicycle and if so how did you find it?
Does anyone know where I could buy this tyre?