Sometimes you just have to try crazy things. Every time I'd walk by our exercise bike I would think, "that is a very comfortable saddle, I should put it on a unicycle". Today was the day.
I made a special fitting to adapt the very large saddle to my Nightfox. The angle of the saddle is fully adjustable and of course on the Nightfox the height is adjustable with the frame forks. For my static fit test I first had the nose too high. With the nose as high as I adjust a normal uni saddle, the pointed nose of this big saddle put way too much pressure in the wrong place. I lowered the nose to a point where it was quite comfortable in the static fit test.
It was a little difficult to mount at first, mostly due the saddle width and there is no handle to hold on the front of the saddle (that I normally use for mounting). When riding a hand on the handlebar is required, the saddle will not stay in place without pushing back on the handle. The height of the saddle had to be lower then what I normally run on my uni saddles.
I put a couple miles on it and it is actually quite comfortable but only for level, smooth, straight and relatively low speed riding. For even slight hills, bumpy surfaces, or faster riding where more control is need on the pedals, I ended up mostly standing on the pedals with little weight on the saddle. I think most of the difference between a bike and uni is that on bike (including an exercise bike) the pedals are placed well in front of the saddle. On a unicycle the pedals are directly below the saddle making it hard to stay on this type of saddle and reach the back range of the pedals.
For now I'll put the big saddle back on the exercise bike.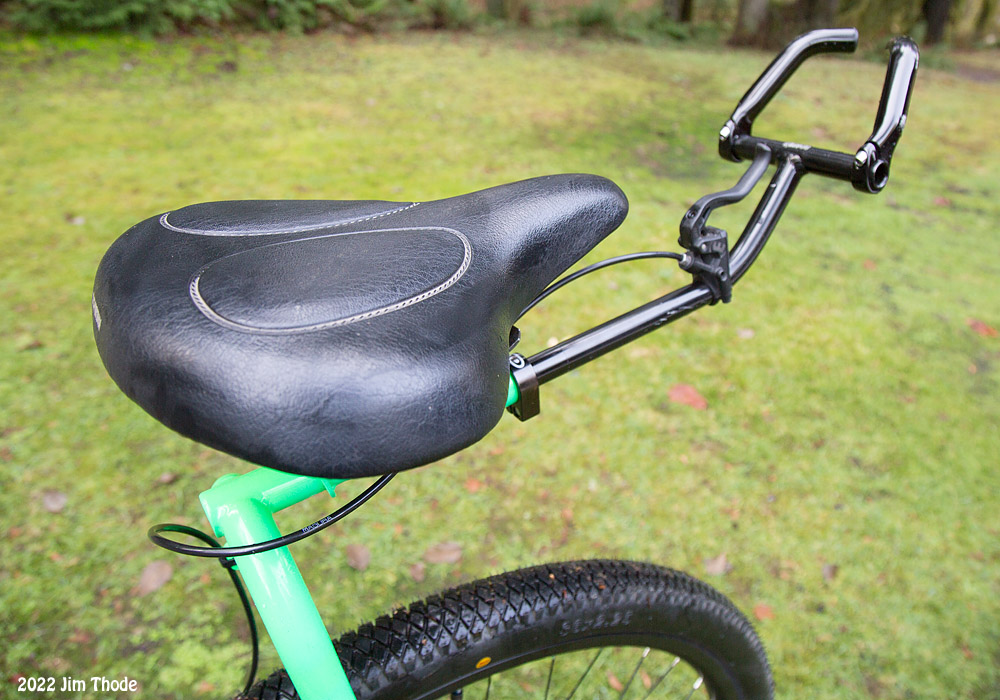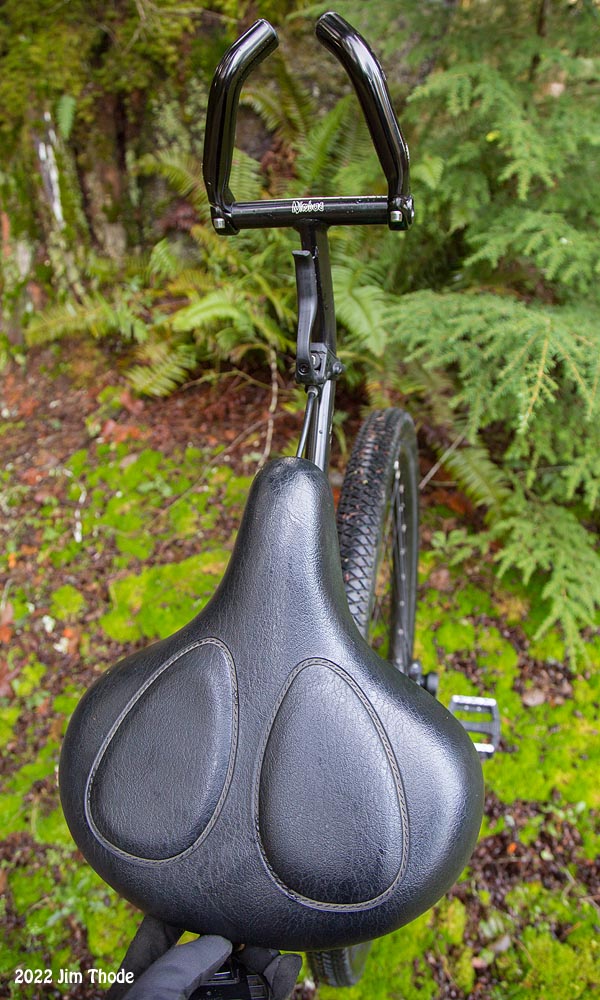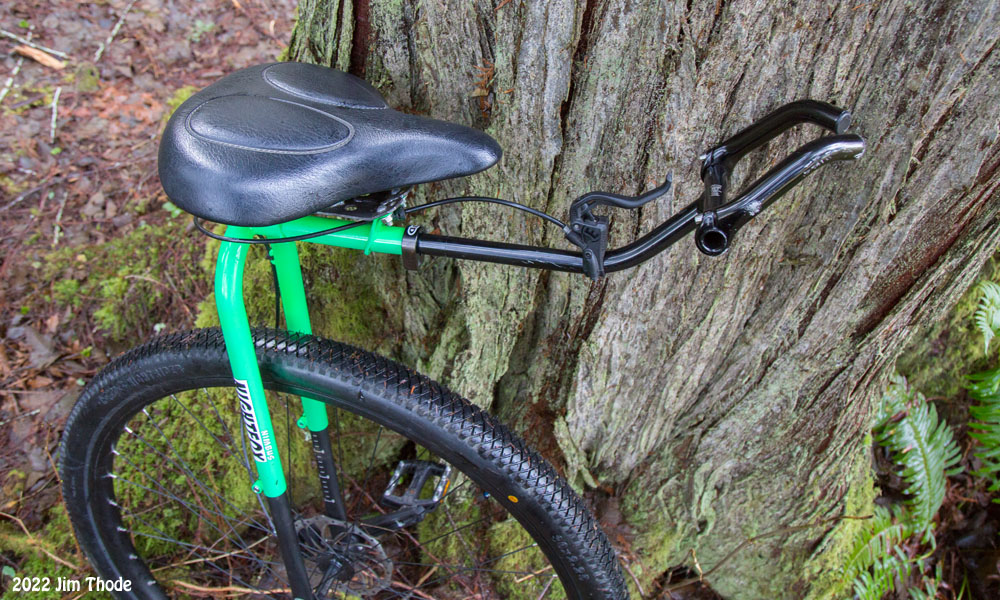 Mounting: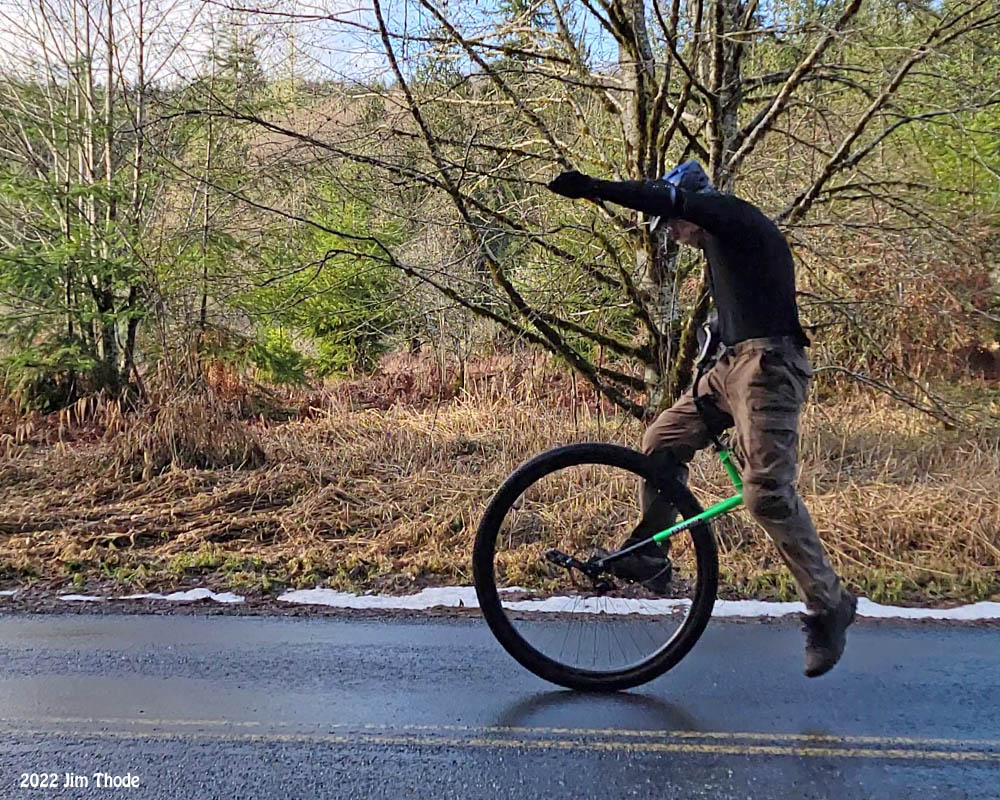 Riding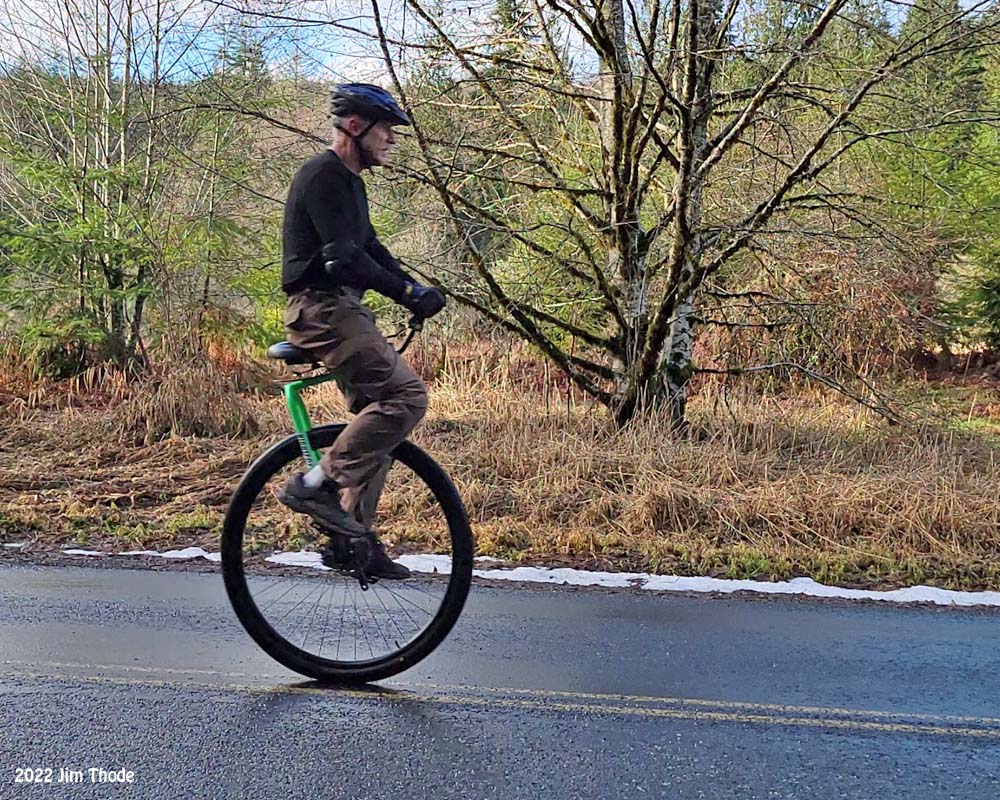 Turning: