My goal is to produce the lightest mountain unicycle possible without sacrificing strength and reliability. I plan on backpacking / traveling with a 27.5" mountain unicycle throughout South-East Asia in the near future. Dropping as much weight is going to be important while I am hiking and lugging it around.
I figured I will share my progress, I am going through each component individually and determining what I can do to shave those grams.
Starting with the cranks. I used KH Spirits 127/150mm as the Baseline model and my mass (63kg) at a 3g impact force.
The 3 variations:
Baseline Model
3 x 16mm Diameter Holes @ 25mm Spacing
1 x 16mm Diameter Slot @ 50mm Long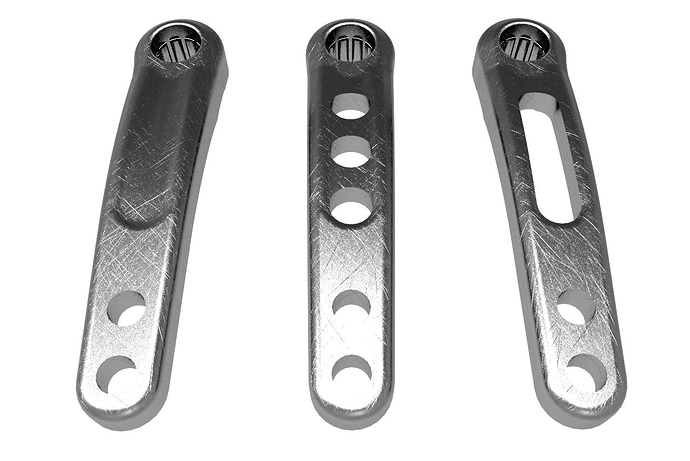 Summary of Results (per crank arm).
3 Holes: Mass dropped 9% (18 grams). Strength decreased only 3% (based on yield strength). Negligible change for factor of safety (3.8).

Slot: Mass Dropped by 15% but strength dropped by 27%. This would be too risky for mountain unicycling, but would be sufficient for purely road unicycling where impacts aren't as high. Dropped the factor of safety from (3.8) to (2.0).