Hey, first post here but a long time fan of unicycling and other modes of personal wheeled transport in general.
Anyways, this weekend I am at the Maker Faire with a small table for "human mobility" and brought along a few one-wheeled projects that may be of interest here including this one: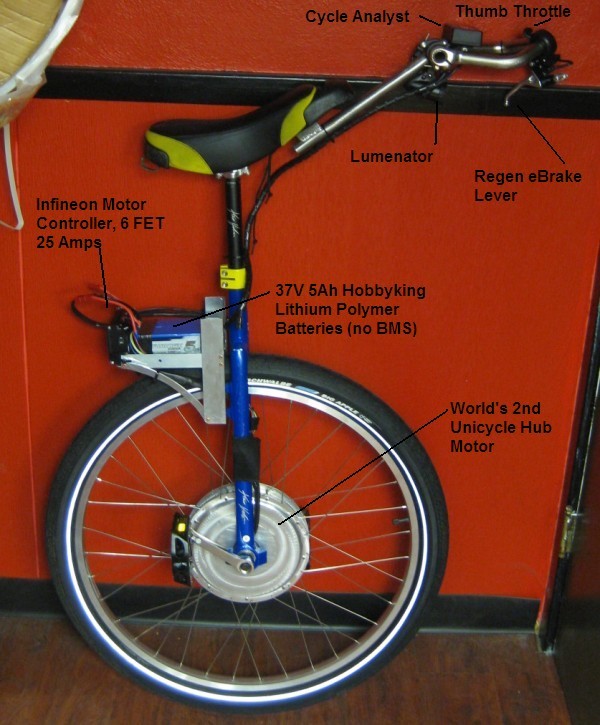 The idea was not to do a self-balancing type of electric unicycle, but one that was fully pedalable and rideable, with the motor there either to provide steady assistance on the uphills or steady regenerative braking power on the downhills to help overcome the deficiencies of riding with a single gear ratio.
There is a full build thread here for those interested in the details:
http://endless-sphere.com/forums/viewtopic.php?f=6&t=18601
In any case, I'm quite curious to see what commuter unicyclists think after trying this, so if there is anyone in the Bay area attending Maker Faire this weekend who wants to give it a shot, please come find us! We'll be set up in the south end outdoors lot near Cyclecide and other bike related exhibits.
Justin