So after a week on my new Nimbus Oracle 29er I'm back to where I was with my 19er. This video is my first attempt at turning.
Learning the 29er
I'm tempted to remove the pedal spikes: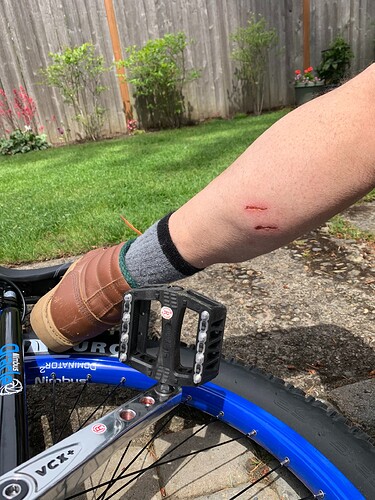 After that injury I got wrap around guards. I get that the pedal spikes - studs keep my foot locked down, but are they really necessary for a beginner?
If not, how do I take them off, and can they be put back on later?