that looks cool, clever too.
If I were to cut one of these up, put velcro on it and attach it to the inside of my shinguards, would it still work?
haha, probably not. Unless you know how to stick the fabric in such a way that it would work the same way. Plus, in your shin guards, i mean oh my god people. The core cooler is made for the neck, the neck has MAJOR arteries. When you cool the blood, the blood will cool the body. And, its a really good place for it too, your head will keep cool, and if we werent going for comfort, it'd be the armpit cooler. It'll cool your body, trust me. Its made to work like that.
did that make any sense? seriously, i cant tell.
Made sence to me, wow… thats a first! I doubt it would work anyway (cutting it up thst is) But Unibikeling is right about the arteries and everything.
I'm not becoming an OEC technition (ski patroller) next winter for nothin'

Cool, I doubt you'll be needing the core cooler though, more like another few layers

not really… Around the last half of the season, i'm wearing either just a sweatshirt, or just a t shirt with a long sleve underneath. The only reason for the long sleve shirt is just so i dont get snow burn.
Freestyle skiing makes me sweaty lol.
Fair enough, I have never been skiing or snow boarding to know about skiing or snow boarding really

I might go one day, but it will probably be an indoor thing that is being built about 30 miles from me!
epic fail.
I should start editing my film from winter, i have about 45 minutes of skiing footage. Its pretty good. Its like, 'Documentary of a day skiing' sorta. All it is, is me going through several runs through the terrain park, then talking to the camera, then in the challet (i had no money at that time). yeah…
some pics of winter -
(early winter, my trials set and pallets)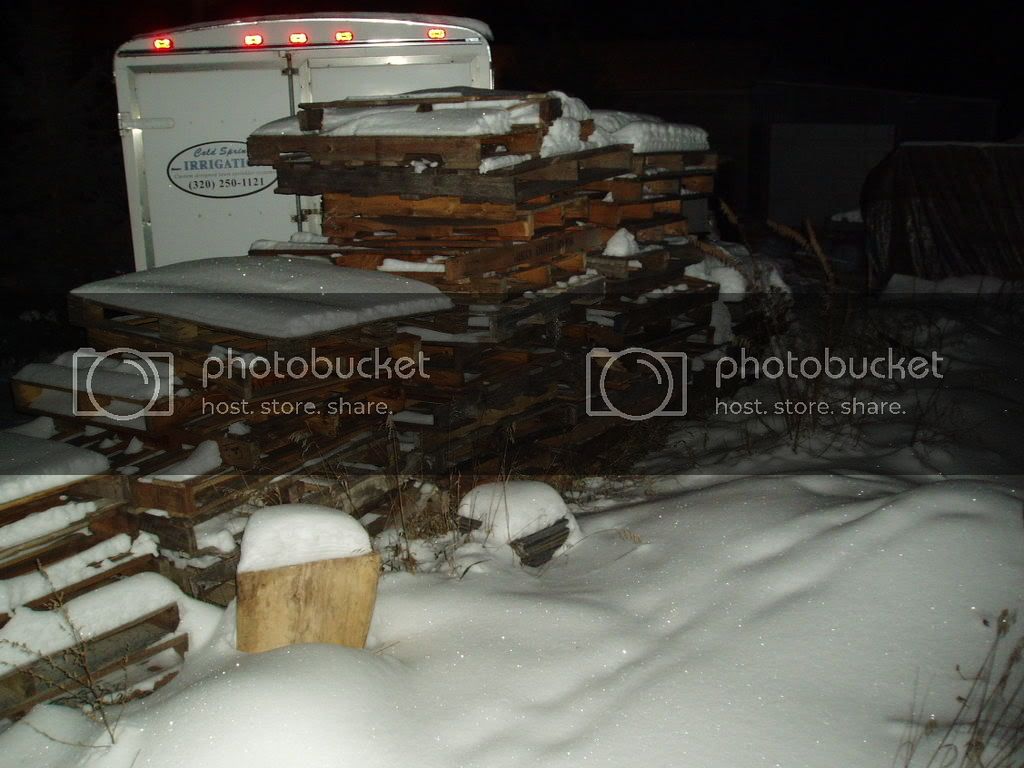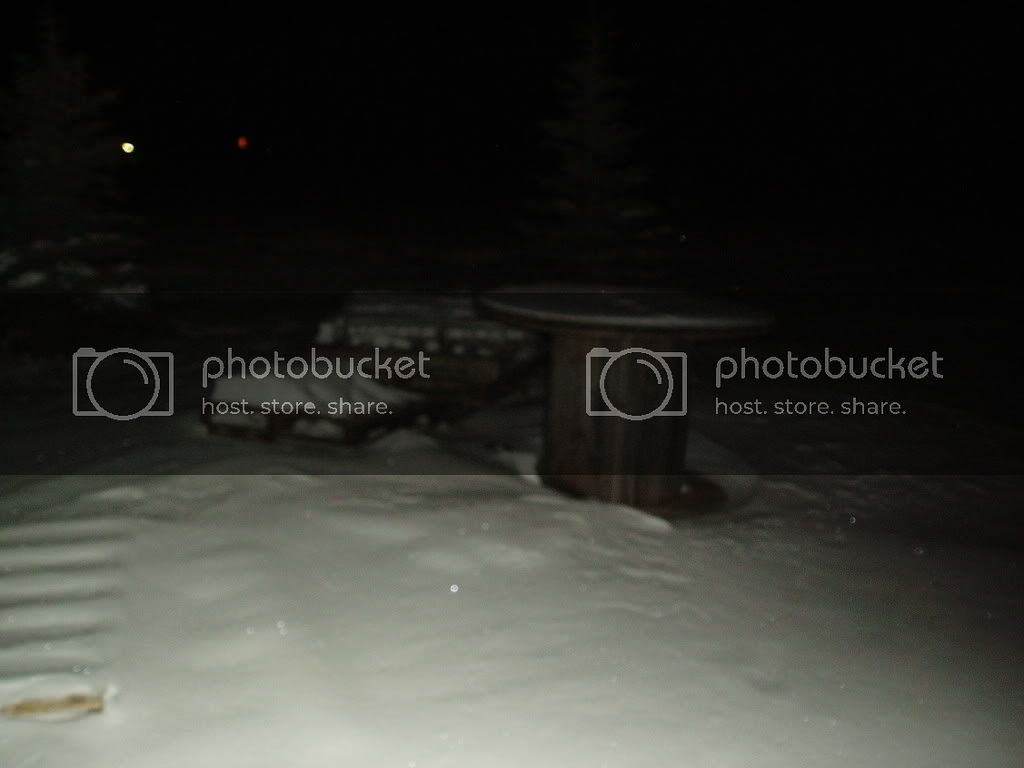 Off topic, but do you go to Powder Ridge unibikeling?
hell yeah dude. If you do, you might have saw me. I wear a tan jacket, white pants that have a big yellow spot on the right leg, a yellow bandana (from the bald eagle comp on dec 1st), and a metalic green helmet, with k2 fugatives.
otherwords, yes i do go to powder ridge. Next year i'm going to be ski patrol.
Well anyway I has one they are pretty cool literally. I like to wear them so I can go on long distance rides when its 100+ degrees outside. I'd say it works satisfactory.