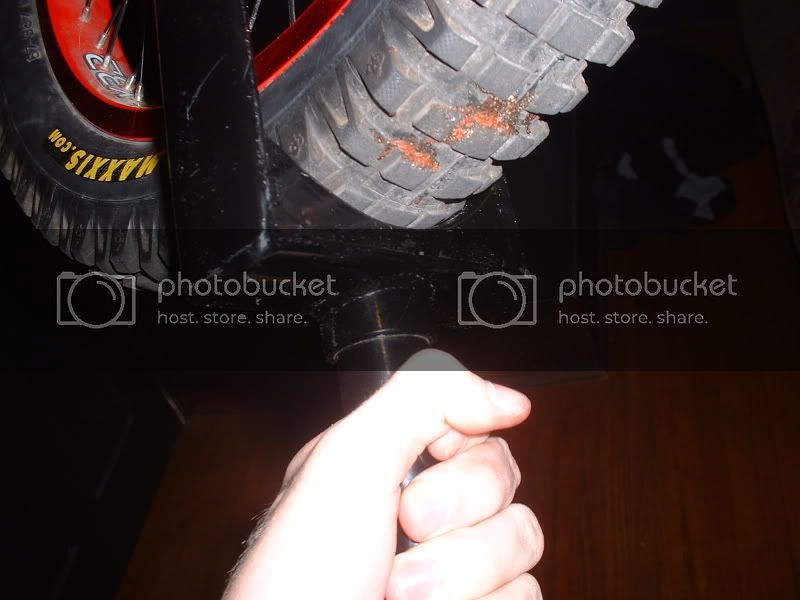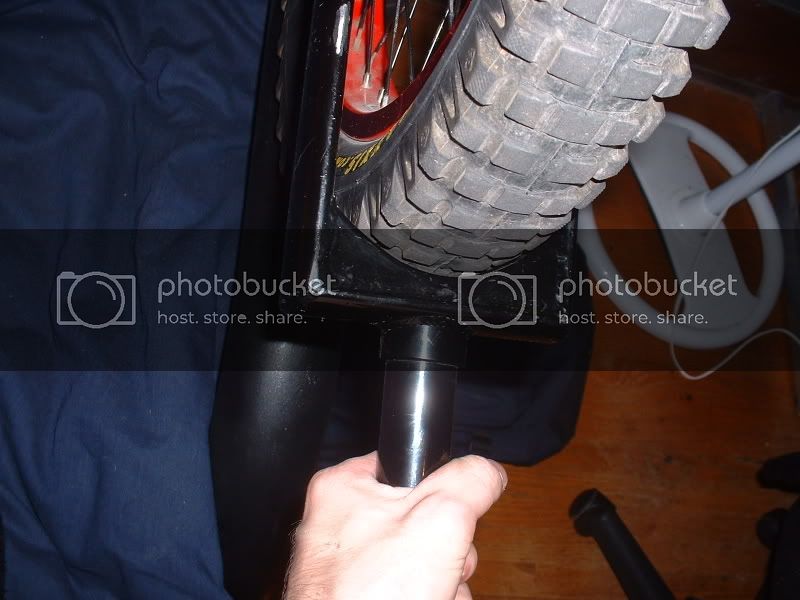 Took all of like 20 minutes.
Hacksawed the frame legs. Grinded a curve in the bottom of the legs at equal length much shorter than original. Welded with crappy fluxcored welder. Grinded down hideous fluxcore welds. Next step, someone buy me a MIG and a TIG welder with actual settings, not 1-4 on heat and 0-10 on feed.
There is about 2mm clearance. 1mm at the bob in my tire, time to true up my wheel.