Hello. Finally I decided to build a new uni out of modern parts, lighter and better than my current handmade uni, and need an advice about saddle options.
On my current setup I have un-curved QU-AX Luxus saddle with modified foam. I made it a bit better, but still pretty uncomfortable. And custom handlebars out of cutted BMX handlebar and some handmade parts. Important notice: I attached it to the frame, and it made the construction pretty stiff. I like how it feels.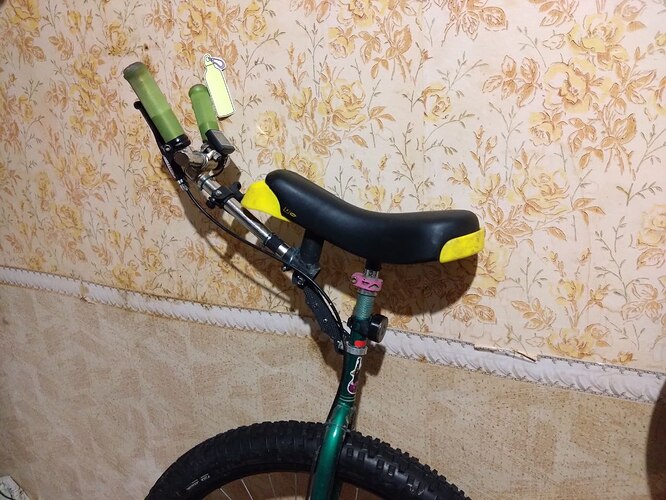 New setup I want to be similar handlebar but more comfortable saddle. I have few options:
Get a KH Fusion slim saddle + some custom handlebars that similar to my current setup (I don't like Kris Holm Universal T-Bar because it connects only to the saddle, no additional binding to the frame)
Get Mad4One Handle Saddle in M size. Looks kinda interesting but I'm not sure how it feels. and what mechanical lever I can put in there? edit: just googled- BMX levers have clamps, that could be opened, like Eclat Sniper lever.
Also Handle Saddle in M or S size and again some custom bars?
My goal is to make a muni for light offroad use and sometimes distance riding , up to 50km a day. Wheel will be wide wide 29", I'm thinking about QU-AX RGB rim and some 2.8-3.0"tire, mechanical brake and 145mm cranks.