2 - Mad4One. I really like all three of these, hopefully they make it into Klaas's 2021 calendar.
+1

I wanna say 3 mountains (I wish I had a place like that to ride), but it lacks the dramatic effect of the the other two.
so i vote:
1 arizona
Thank you for your votes! All the votes were counted from Unicyclist.com and Facebook and the winner of The Photo of the Year Award is…Marco Vitale's photo of Florian Rabensteiner! Congratulations and thank you for capturing the essence of the sport!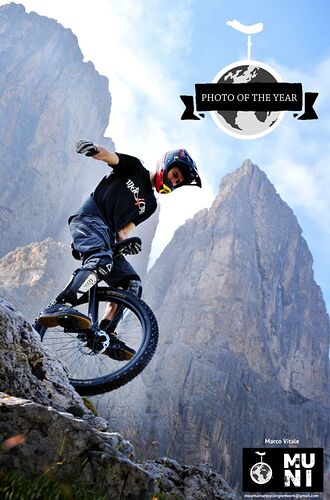 It's a dramatic photo. The mountains in the background and the low camera angle make him look huge. Unicycle Godzilla about to flatten Tokyo.
2 for me

Is there a price?
We each of us our own opinion.