Hello,
my name is David and I'm a beginner…
So my interest in one wheel started the fall of 2020 when I came across the excellent videos from
Ed Pratt and his World Unicycle Tour. I thought it looked so ridiculous and awesome at the same time. I remember a kid from my school a long time ago also riding a large wheel and found my self thinking "What if I also had…". I then decided that it's never too late, and set up a goal to learn to ride a 36".
So I ordered my first ever unicycle, a Club 26". I have access to a ~25m long indoor area (old barn) and started train when time permitted. So it went on from time to time during winter. In February I bought a 36" Trainer UDC. Well, it's not entirely made for indoor use, but I have managed to get resonable at free mounting and riding my 25m before the need to hop off and do it again. And there is where we're at now.
Basically I have only tried my 36" on two occasions outdoor. And I still have a lot to learn. It's quite different riding the outdoors compared to indoors.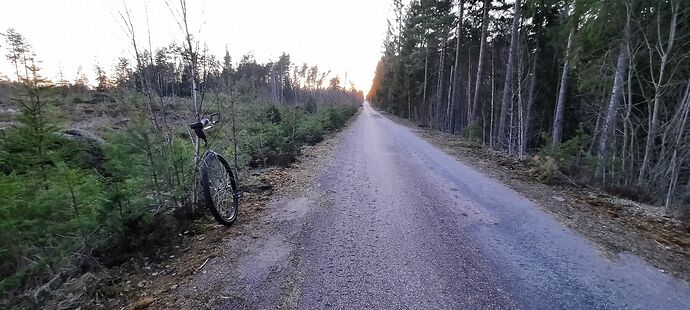 Here's a picture from my last training ride (I've found a flat paved abandoned road for the purpose).
Cheers! /David