Thanks Aaron for the good advices. I'll be doing that.
I got out yesterday and…it was BAD. The day before that I was on my 26" and I was very excited and energetic. I was rolling hop all over the streets and everything else that I could and it was great, 9PM had to go home because it was getting too dark. Yesterday, however, I don't know why but I felt a bit empty and unenthusiastic on my 20" and it showed. I can definitely say that it'll take quite awhile longer for me to be able to ride fast and jump. I just always get my feet tangled and get cold shoulders if I start riding fast and attempt to hop.
Maybe one of you good uni hoppers should do a tutorial video of the exercises that would help, it sounds interesting.
My own advice to those that are into learning rolling hops or general unicycling is that you should definitely try having more than one unicycle with a big wheel difference. That's why I have a 20, 26, 36. If I feel uninspired or want to ride in a different way, I just switch wheels for a few days. I also find that when I switch unicycles, I end up learning interesting stuff that I can sometimes use on the other sizes. Like learning to do tons of bunny hops on my 26", I now have the muscle memory and power to do it on the giant 36" for extended periods waiting for traffic lights. Learning the rolling hop on the 20", when I did the 26" two days ago, I gained new height. I can probably jump the same or higher in my 26er than 20. Hookworm tire volume is great for jumping.
I also remember this video that was prescribed to A LONG while back. Slow mo motion break down of rolling hop.

Slow Mo Rolling Hop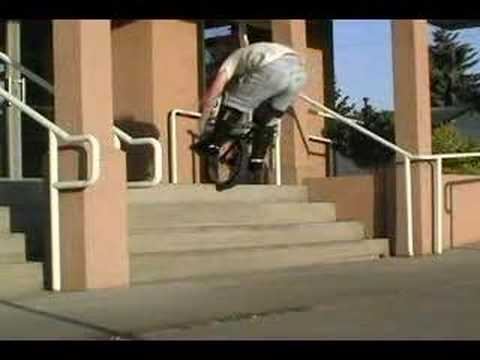 Yesterday I got my TRY ALL Lite tire in the mail. Took one day to get here


Can't wait to try it out and see what kind of bounce it has. Can't wait till the Eagle Claw comes as well.