KH36 in good condition. Magura rim brake, T bar, 125/150 dual-hold cranks, Nightrider tire, Fusion Freeride saddle. I bought this new and never really took to it – I'm guessing it has a couple hundred miles on it at most.
Located in Chico, California. Prefer local purchase – would be willing to meet in Sacramento or Bay Area – but could ship if needed at buyer's expense. Could also bring to Portland, OR area in June. Asking $450.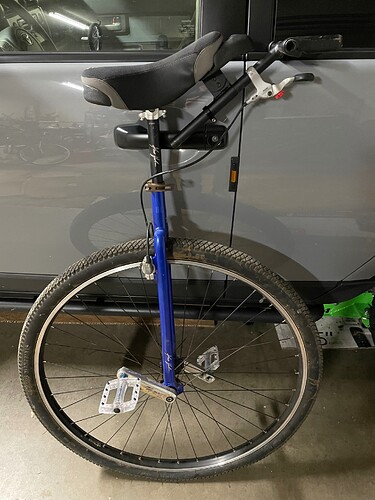 Also have an older KH24 and Nimbus 26 muni available.