I saw this unicycle on Craigslist a while back but thought a 24 was too much for a beginner my size until I read the replies to my thread of buying a first unicylce.
I called this morning and managed to get it for $40.
There is not a manufacturers name anywhere but it seems to be better quality than say the ebay or walmart ones I was considering.
Metal guards on the seat, sewn seat, adjustable seat angle, no quick release but a no tool spinning handle for the seat height.
I did find a tiny label on the rim that said made in Taiwan but I don't know if that is just the rim or not.
Anyone recognize the maker?
Sorry if the pics are dark, the flash made them way to bright to see.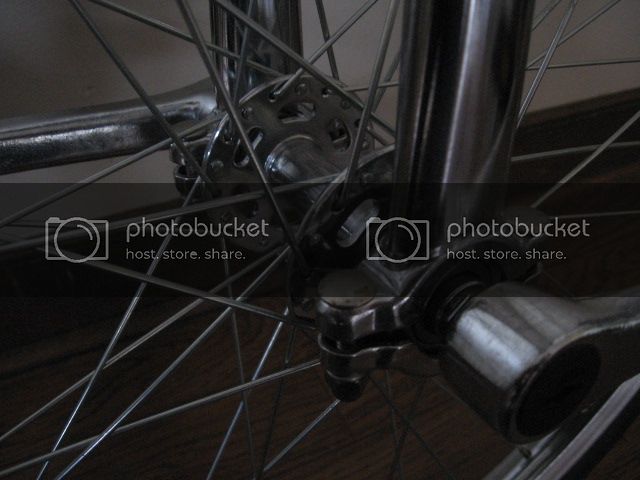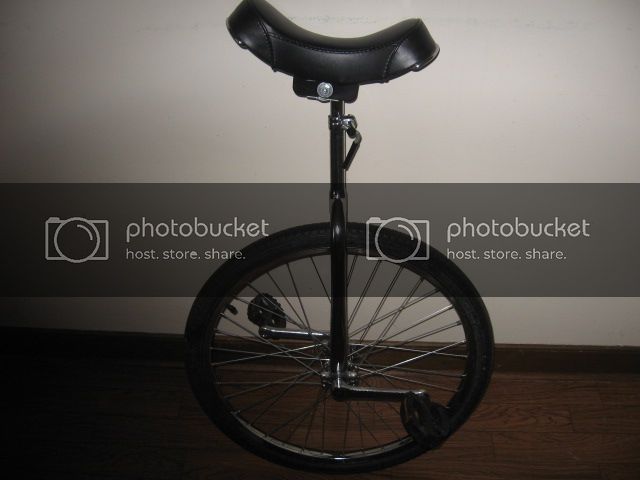 Thanks, Jim
P.S. Does the annoying random question to post stop after a while?