Great pic, Mike. I'm envious!
Fall colors in Iowa don't begin to compete with Aspen's, but I'll try anyway…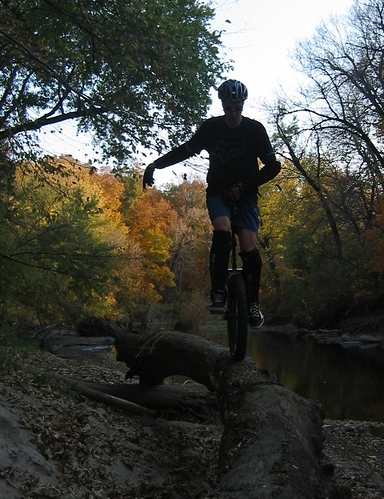 Re: Happy Place
That picture looks like a postcard watercolor. Nice picture.
Most of the forests around here are evergreen. It takes some effort to find a trail amongst the trees that change colors in the Fall. I still need to do a Fall colors ride this year, just gotta figure out where and I gotta hurry before the colors are all gone.
Good to see those pics, it was a great weekend for the Uni. How long till the leaves drop where you are at John? Were having a big windstorm, so what leaves were left, will be gone soon.
I don't know how long the Fall colors will be around here. I don't even know of any good trails that give you some good views of the Fall colors. I'll have to post a question to the local MTB group discussion list when I get back from the CA Muni Weekend. Hopefully the colors will still be around.
I had a happy ride in the mud today.


My favorite trails on Tiger Mountain close for the Winter on the 15th. I had my final ride there of the season (unless I decide to go riding there tomorrow). It's not a very photogenic trail, but the riding more than makes up for that. The trail is in good shape considering that there are mud puddles on the trail. And I didn't have any UPDs into any of the mud puddles so I am doubly happy.