Selling my 24" mountain unicycle. It was built by somebody on the unicycle forums here I believe in 2009.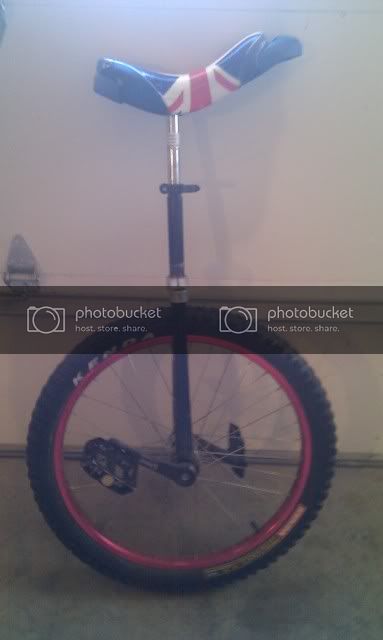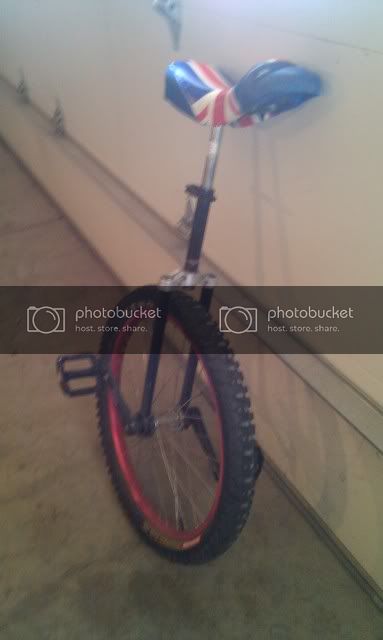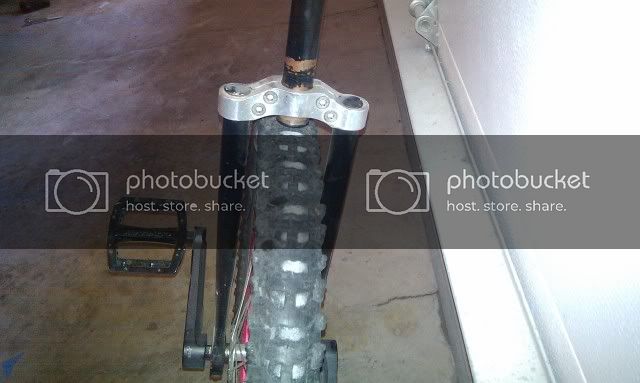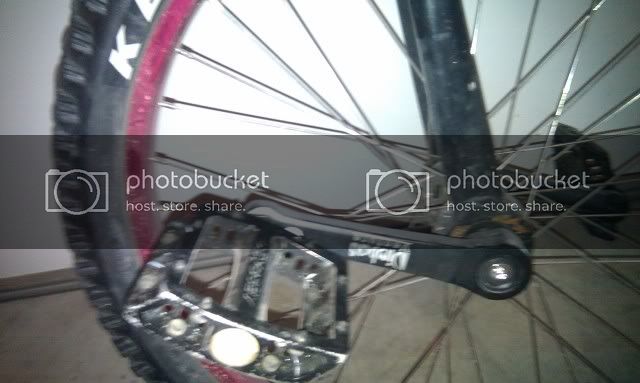 Components
Nimbus Gel British Saddle
UDC Seat Post
UDC CrMo Hub - Tapered Hub
Nimbus Venture Cranks BARELY USED
Odyssey Alloy Pedals BARELY USED
UDC 24" Rim
Kenda all terrain tire x 2.60
Custom Made Frame - Aluminum center Bracket with steel tubed supports. Frame height is adjustable, and the tubes can also be raised between the bracket to accommodate a smaller wheel size. Can have a 24" Muni and a 20" trials unicycle all in one.
Overall the unicycle is in good condition, no bent rims, broken spokes, etc… Could use a new paint job.
email me with any questions hal0m0d@hotmail.com
Looking to get $185.00 shipped to anywhere in the USA