I opened the latest update (as of yesterday) of my favorite Toronto photoblog when I saw this: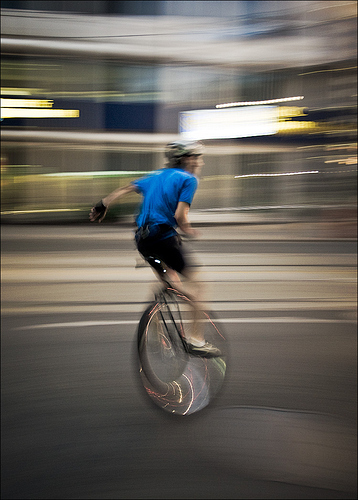 (
http://wvs.topleftpixel.com/08/08/02/
)
The rider was seen on Dundas St. around University.
I am pretty sure it's Levi Pounds (lpounds), because the shiny rim looks like his polished and drilled airfoil.
So, would he or anyone else like to confirm that?
(Just as a side note, I was actually hoping to one day be captured on this PB, and it looks like this unicyclist beat me to it.)