what pads are you using in your maggie h33 brakes?
I'm getting one and was just curious
I'm just using the black ones on an Airfoil rim which has been smoothed at the weld point. I haven't experimented with any others yet.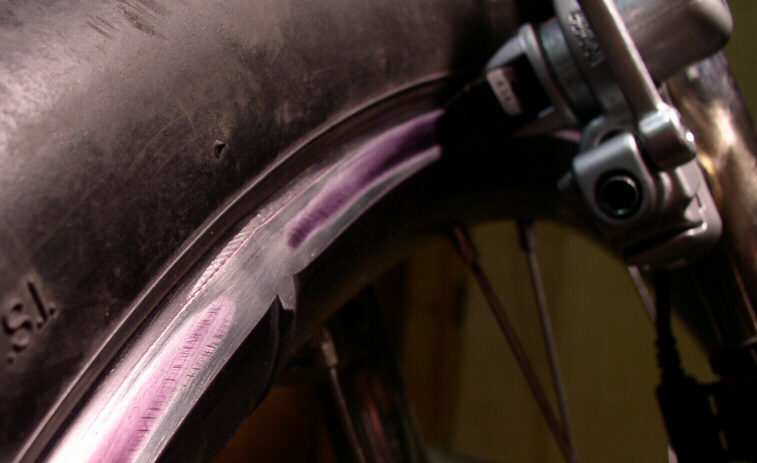 I've used both the black ones and the red ones. The reds do stop better on a bicycle at speed, but at the speed that a uni travels, I doubt that you'll see any significant difference
Well now I'm not getting brakes Unicycle.com is out of the KH24 inch uni as well as other stuff that I wanted to get, so instead I'm going to get a bedford 3" frame that doesnt have bosses on it. ohh well.
put tar on your rim like instructed here http://biketrials.com/tech/howto.shtml#grind
Then buy some Monty Milk pads Herehttp://www.thetrialsinshop.com/brakes.htm
Then you'll stop like crazy… but have no modulation
or let some coke dry on your rims… actually make that pepsi… cokes too valuble to waste
Re: What brake pads are you using?
I have one green and one red pad.
Dylan
Dude, are you a little impatient? I have one on order and they should be in mid June… that's not even two more weeks. If you really wan't the KH24 why not wait a couple weeks? Of course nothing really wrong with the Bedford either, unless you really want the break bosses.
I am crunched for time, if I want a Muni for the summer and VIMW this August I need to have all the parts by next monday when I leave for my job in california. I told Unicycle.com this 2 weeks ago when I first tried to place an order but it took them a while to get back to me on the status of parts. Eventually I want a better frame than the Yuni or bedford 3" has to offer (Bosses is a big want but also the ablity to fit profile cranks without spending an arm and two legs) and will be talking to mike from Alpha cycling about getting a frame from him.
Chex
Re: What brake pads are you using?
I have green on my Muni and black on the Coker. Green squeaks less on the
Muni. I don't have any problem with squeaking on the Coker.
—Nathan
Mike
I have lots of frames with brake bosses welded on.
You never mentioned brakes when you called or e-mailed me.
Let me know if you want a frame with brake mounts.
Darren
sooo Darren=Darren Bedford?
hmmmm i'm in the park for a nice new yuni frame with brake mounts hmmmmm
Wow. This is the second time their stock of KH24's has run out. They must be selling a lot of these unicycles. It seems to be a well balanced price to perfromance uni. Err, no pun intended…

Looks like I'll have brakes after all

thanks darren!
Darren,
Are those brake mounts the same as on the KH, or V-Brake mounts?
Thanks.
Rod
I have both types available.
Darren