Hi everyone,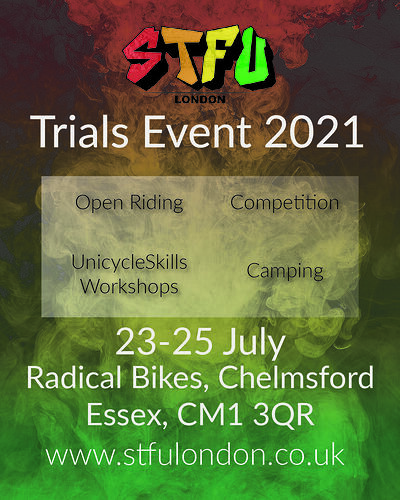 STFU London will be hosting the competition for the UK trials title for 2021.
I'm excited to announce that we'll be running our annual trials event at Radical Bikes in Essex from 23rd July until 25th July.
We'll have UnicycleSkills on site running beginner and intermediate trials workshops on the Saturday and then the competition will be held on the Sunday.
The event is open to everyone, no matter what your skill level is. It's a very friendly and relaxed event. Tickets are available through the STFU website. Weekend ticketholders recieve 10% off the UnicycleSkills workshop.