Where can you see the uni? It didn't show up anywhere for me.
Andrew
It's hiding…
Phil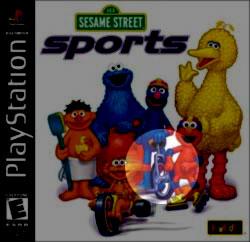 Does anyone know if there are any actual uni games out for any system or computer? I've never seen one, but I've never really looked either. I'm really not much for video games (I'd rather be outside on my actual uni), but a unicycle video game could be cool on a rainy day.
Oh great, now I have this insane urge to go learn extreme bath-taking thanks to Ernie. . .

Nintendo (America) made a 2D racing game for the SNES called Uniracers in 1994. You're a unicycle and you race. Fairly innovative (though I've never played it) and the tracks and abilities of the unicycle do generally reflect the manuvaribility of a unicycle :D.
Check out a FAQ/walkthrough/description here.
Later,
Eli.
Re: Sweet Unicycle Game for Playstation!
There was a really long thread quite a while back about this, you might want
to try to search the forum. The general answer was no (other than
Uniracers).
Alex
"atnaSliaH" <atnaSliaH.ja8tz@timelimit.unicyclist.com> wrote in message
news:atnaSliaH.ja8tz@timelimit.unicyclist.com…
>
> Does anyone know if there are any actual uni games out for any system or
> computer? I've never seen one, but I've never really looked either.
> I'm really not much for video games (I'd rather be outside on my actual
> uni), but a unicycle video game could be cool on a rainy day.
>
>
> –
> atnaSliaH - "Ob-la-di, Ob-la-da, life goes on"
>
> ------------------------------------
> thanks,
> Soap
> ------------------------------------------------------------------------
> atnaSliaH's Profile: http://www.unicyclist.com/profile/3221
> View this thread: http://www.unicyclist.com/thread/23654
>