I can't imagine this isn't been posted before.
Anyway, I just saw a nice unicycle item on Sky Sports: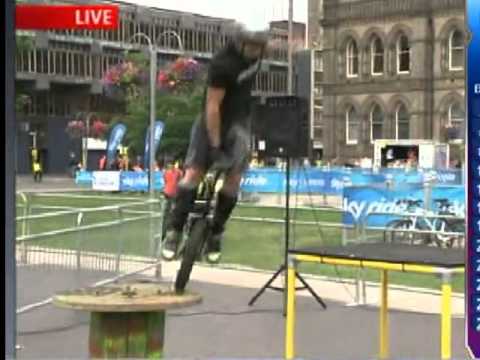 Damn i saw this and completly forgot about it. Good job mike and jase!
She's hot.

Mountain bike unicycles??!!

Very good long run there as well, nice one. Loved the presenters discussion at the end

What a great segment, certainly didn't disappoint :p!
Whats the go with Mikes seat it looks like it has no foam or something?
I think mike just runs a base with some duct tape, saw this on the UK forums, didn't realise it hadn't been posted here!


Mike's so consistant!

Ah ok, do you no why is it just to save weight?
Im honestly not sure, Edd does it too. CF looks pimp though

Thinner, easier to hold. I get sweaty hands and when I ran foam and a cover my seat used to constantly slip out of my hand. Now I run a really thin piece of foam, 2mm thick with duct tape to hold it in place. You don't sit down when riding trials anyway

i ride little tiny strips of foam and tape over the top where i hold the seat. i moved to no foam because i broke my other seat base and i cba to buy another seat Lol and i liked it.
…the end