Sunday 4pm, game on. Anyone else keen for a ride on saturday as well?
Where are you intending to ride? I might be able to go over once I'm done with my school duty…

Hi, dmacuni ! OK for me for Saterday AND Sunday! What do you plan on Saterday? Some muni as well ?
Hi Fabrice,
I'm available up until about 3pm. Check your private messages.
Cheers,
Daniel
I'm in for sunday muni, 4 PM sounds fine. Bukit Timah visitor center parking lot, where we will watch "Lost Wheel" attempt to hop up the rock path while we wait for the group to gather!
J
OK, that was really hot. But still FUN, of course.

That was awesome. Thank you, everybody. Each time, when I do it, I feel as if I were dying. I was really, really tired. Fortunately, we rested quite a long time in the middle of the loop, I really needed it. Each time when I cycle there, I try to walk a bit less and to cycle a bit more. Doing it again and again is certainly excellent for the balance, the technics, the heart, the fitness…
Next time in January for me. I look forward to seeing the pictures!
Somehow or rather, the photos became corrupted during the transfer process. It didn't happen before. It's only available in thumb nail version. =(
Since it's rather small, I made a not-so-nice collage…
I think the collage captures the ride well - quite a bit of piles of unicycles and piles of bodies laying around trying to recover from exercising in the heat!
Heading out for another ride tomorrow (Sunday 9 Jan) - 4:00 at the start of the BT bike trail.
Turns out there is a small gathering at tampines bike park, 10 AM sunday - I'm heading there instead.
"lost wheel" and I went exploring recently, into the unmapped zone beyond BT. Brought my compass, so we didn't actually get lost. We found trails, trails, and trails, along with roots, roots, and roots, and a few near-misses with rattan spikes to keep things sporty.
Rattan stems, for reference

We will be back soon. Next time I might even bring my camera.
Eight unicycles, one island
Fuelling up on nasi lemak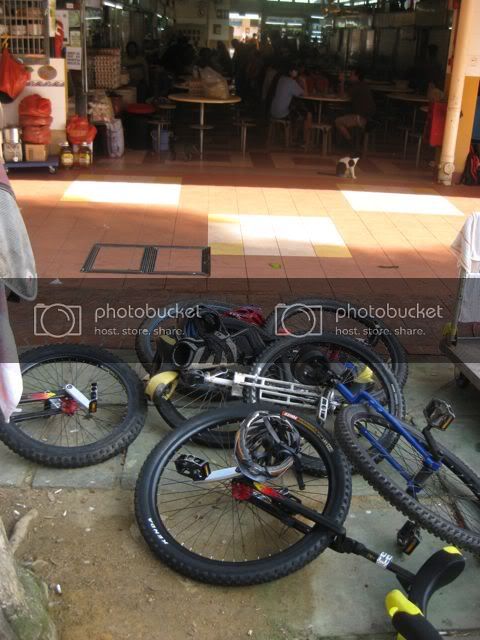 Away…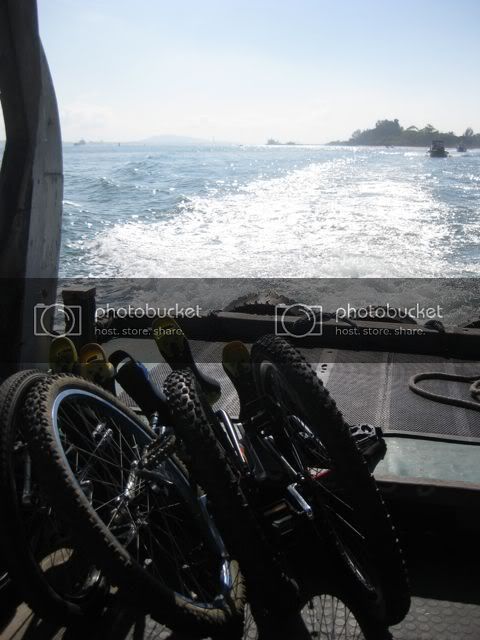 Pulau Ubin!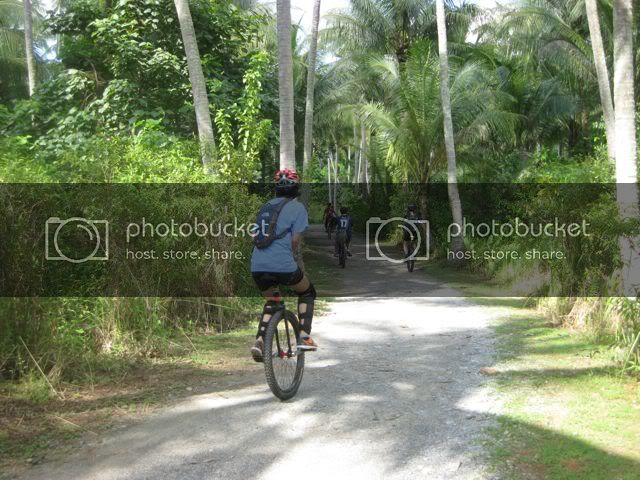 They're cute, but we may have narrowly avioded a headline such as, 'Uniyclist charged by wild boar'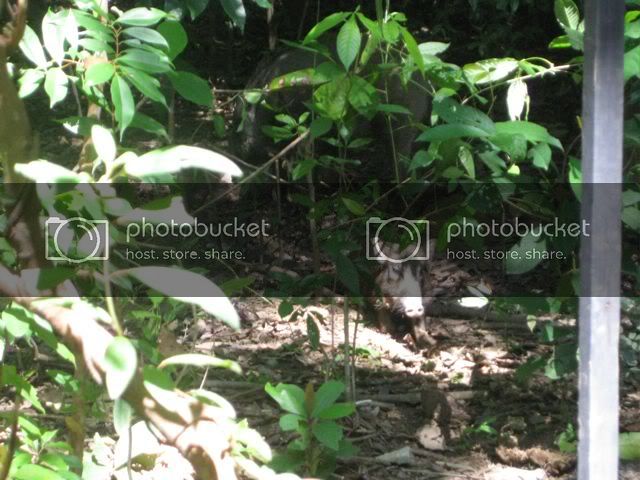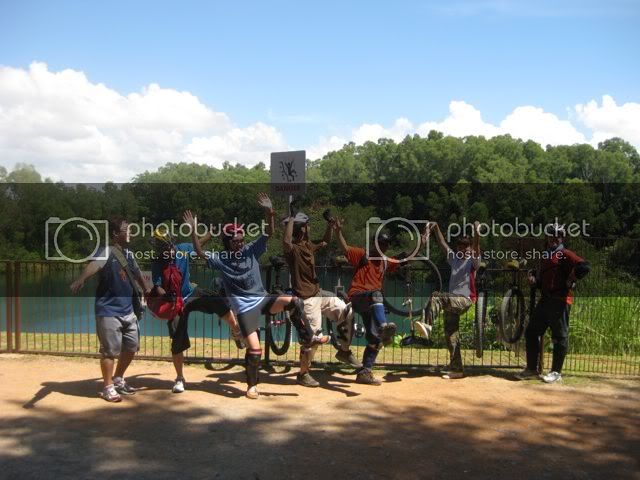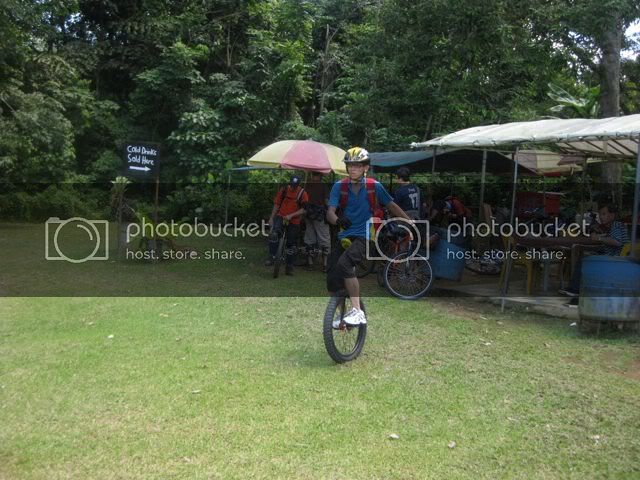 Ketam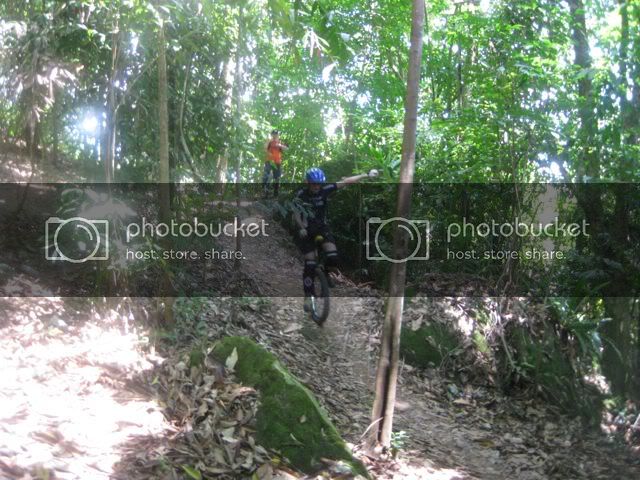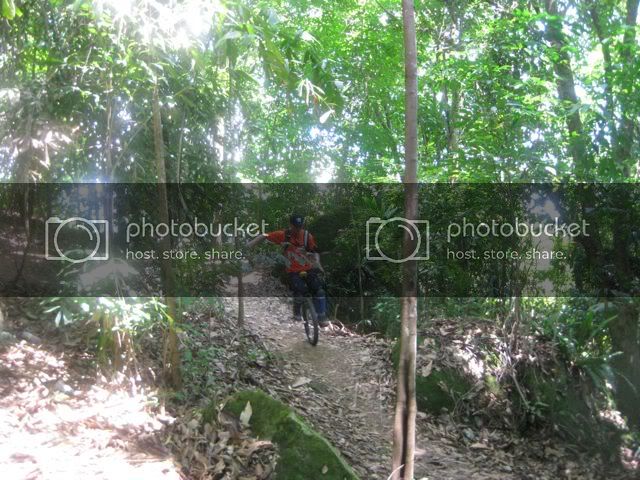 the village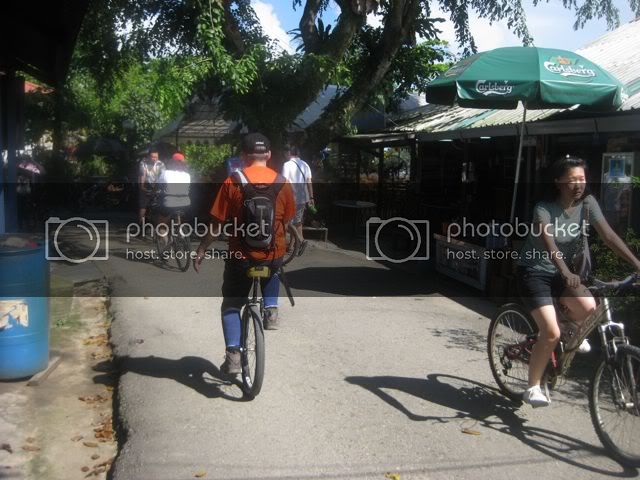 and back.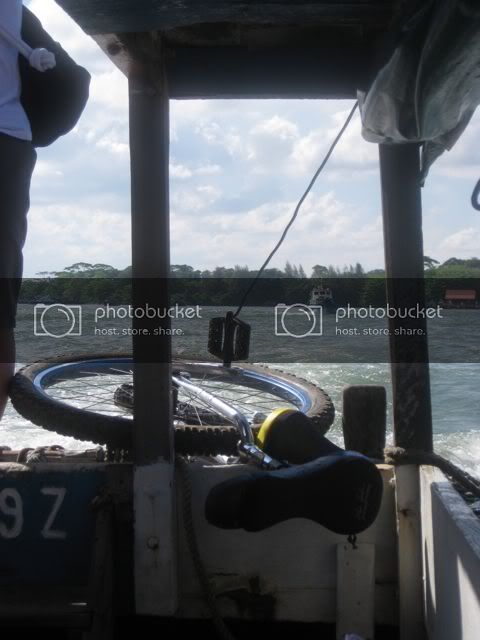 Feature in Straits Times, the main newspaper here, on our little unicycling community