Torker blowout


Well im upgrading munis to get a trackmonster from koxx. So im sellin my ole munis and torkers…Well I have a 24in dx 06 and 05.
The 2006 Torker,
Well I have done some magic on this beast so its a lil seasoned I wont lie…This is it in action last CMW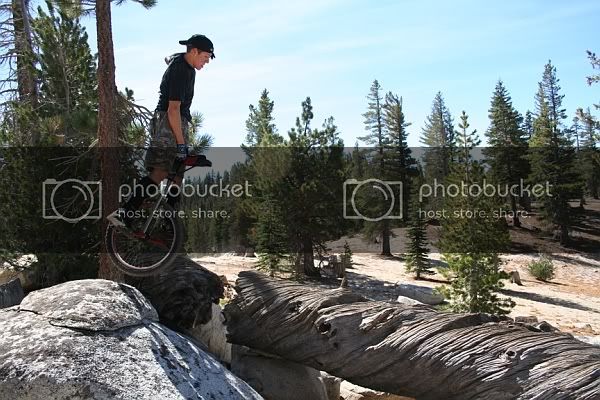 I still use it for muni, I just want a monster not a beast

But…Of course with my history you know theres somethin gonna be wrong it lol. Well the cranks are actually straight The right axle is a smiggion off though so it makes em look a lil bent. THe Jimmy C pedals are a lil bent too :-(. The rim is in need for a truing, but I just got some new spokes in it so it has all 48. It has a mod seatpost as you can tell but its a lil bent toward the base…But its like what $12 for a new regualr one. Ok good things, lol. It has a nimbus frame on it, but if you want I have a new 06 frame, I rode on it for maybe 2 days til my nimbus one came in. Its got all 48 spokes ;-). Lol im not sure an offer so post one or PM me…hers some pics of the beast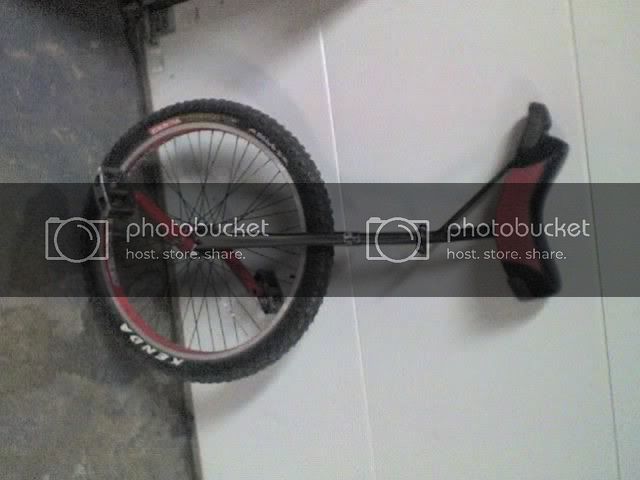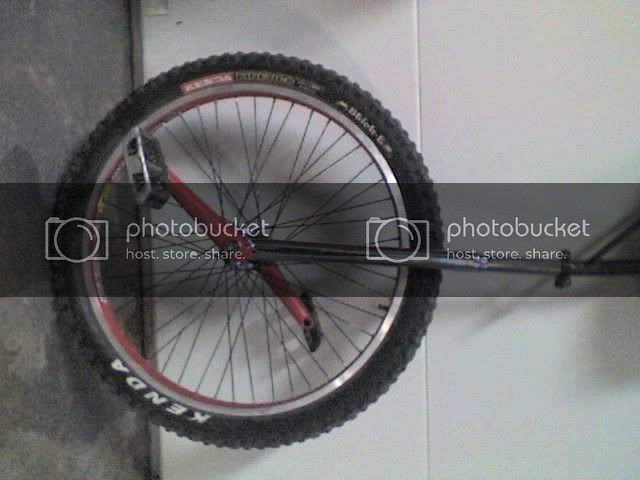 You can but the frame seperatly if anyone wants it, or if someone wants the dx with this frame then I will sell the nimbus…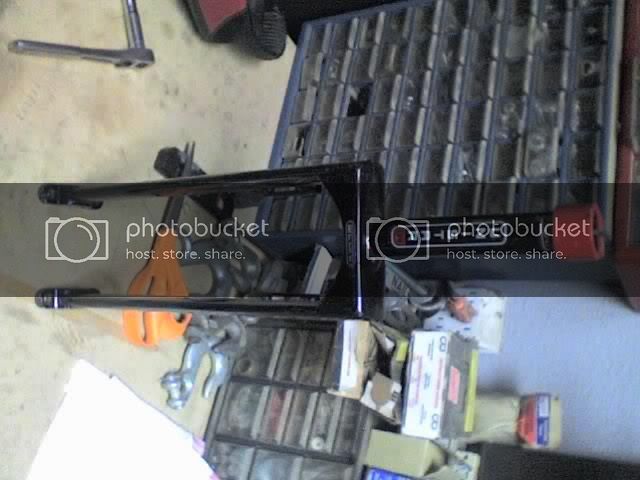 The 2005 Torker
Well this one only has one problem cause I didnt ride it that much:-D I took it to CMW 2 years ago and bent the seat post. it now also has a stiff stick on it like my other muni, but the post itself is a bent, but again 12 from UDC is a new one… I dont have any fully built pics of it cause I am lazy so here are some part pics…
frame and wheelset(cranks are leaning against the tires and both bolts are taped one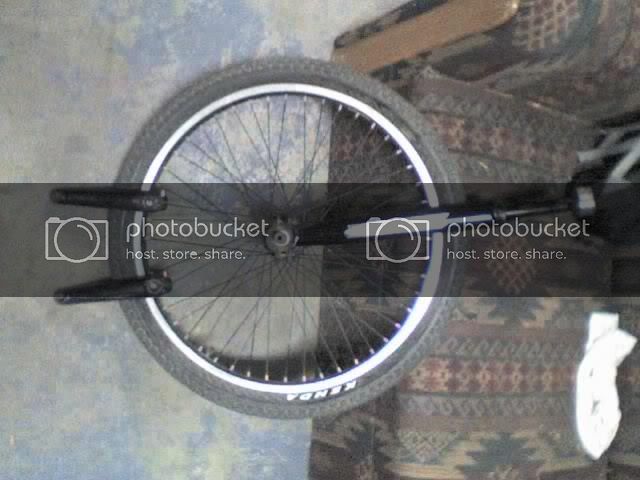 the saddle has some scrapes on the front off course…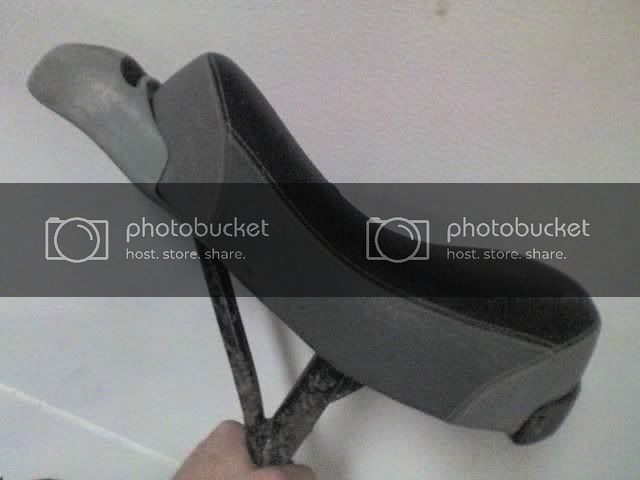 and it comes with perfectly straight try all pedals…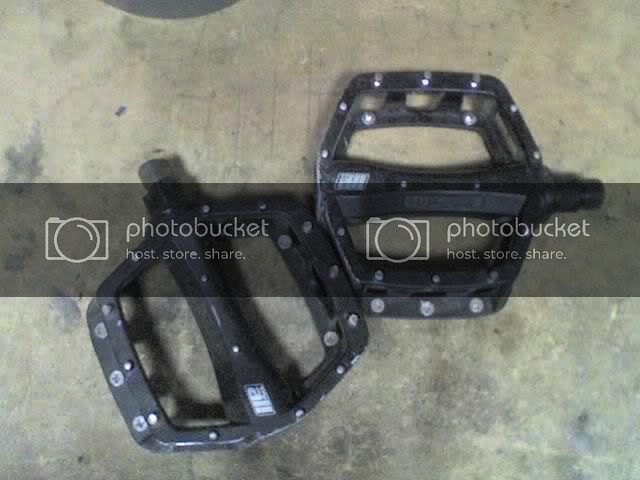 2006 trials hub and crankset…
Well the cranks are seriously brand new, but I bent the axle slightly with my last set of cranks…so the right axle is not perfectly straight, but the cranks are perfect…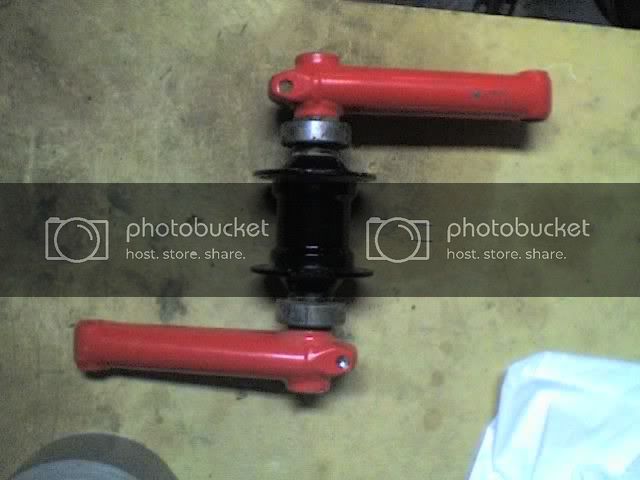 And last and yeah prolly least

Torker LX 24in…
Well its seasoned again. The cranks are bent, and the seat post bracket ontop is tilted forward a lil bit…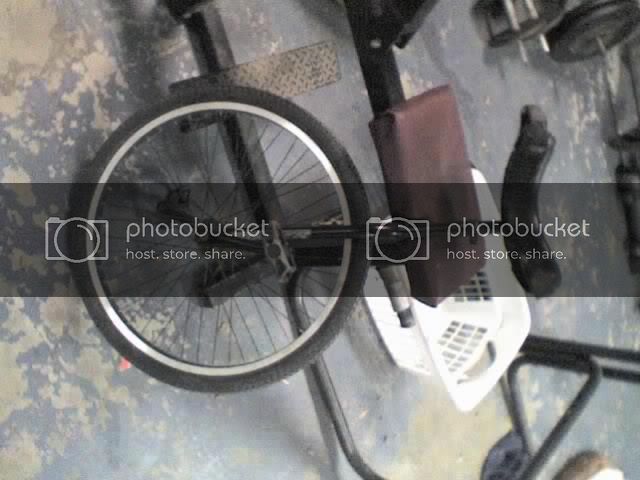 Well thats my garage sale…tell me what you guys think?