Hi,
I have 3 saddles. A standard qu-ax, a kh fusion street gel and a kh fusion freeride.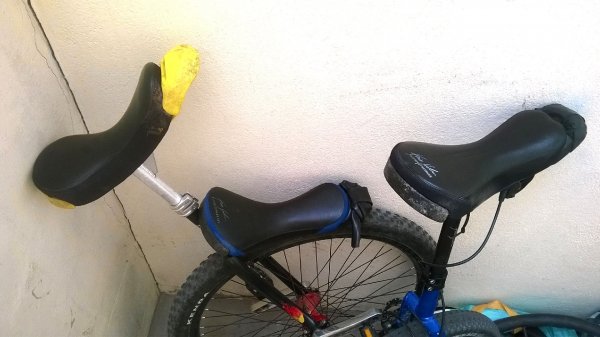 I bought a used kh fusion freeride years ago because the qu-ax wasn't very comfortable.
But for some reason, the fusion freeride hurts my left buttock bone after a few minutes.
My kh fusion street gel hurts me between the thighs and testicles. Seems to "pinch" and friction some skin on both side (but more on the right).
The kh fusion freeride is the most comfortable by far (feels like I'm sitting on a pillow!) if only it didn't hurt my left buttock. The saddle doesn't seem to be crooked or something like that.
Note that I'm skinny ! And I only ride my 24", mostly in town.
Any advice or suggestion about this issue? Should I buy another saddle? Which one?