After going to some great events the last 2 years (Seattle Muni Weekend in 2015, Colorado Muni weekend and Elsbet in Lichtenstein in 2016), I made it to 2 great unicycle events in June 2017!
the Italian national championships in Villanders in South Tirol with muni, trial and track
and the open German national championships (ODM) with muni, trial, street and flat.
Villanders is a pretty small viliage perched about a thousand feet up the side of super-steep mountains in the Alps, so they have really steep terrain. Despite being a small villiage the unicycle club has around 100 members! As their local terrain and training track is really steep, the downhill track was pretty spectacular. On my first pre-ride of the course I thought that they must be kidding it was so steep. But with practice I managed to ride one really steep section completely and parts of the second really steep one. Really amazing was that most of the local riders were riding 27.5" wheels with 110mm cranks! Paul Baumgartner does a great job organizing their muni group and quite a few both male and female riders did realy well in the last 2 unicons (e.g. Florian Rabensteiner). Here is a short video of the downhill but this is not even the steepest part (and as always never looks as steep in the video):
Villanders
https://www.facebook.com/239330962876614/videos/966905563452480/
I participated in the cross-country, downhill and trial (I'm pretty much beginner in trial).
And here is an older video showing the downhill track to get a better idea of how steep and challenging it is (in competition it was altered to be even a little more difficult):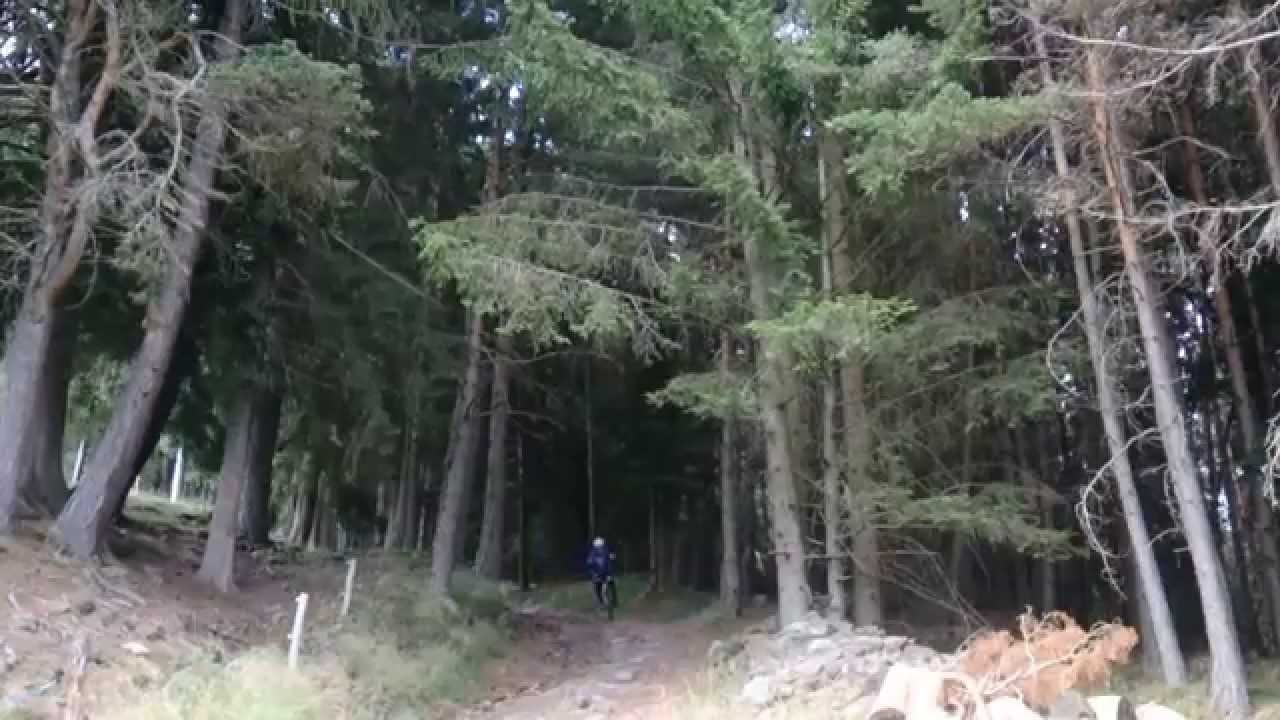 More photos and results on the Villanders club Facebook page:
https://www.facebook.com/AC-Einrad-Villanders-239330962876614/
The German event was a skills camp during the week (I had to work) and then competitions on the weekend. It was held at a ski area in Thüringen and we got free rides up the chairlift. I got in a ton of riding and was totally tired out every day (in a good way). On the first training day I did 17 downhill runs! (plus the uphill race). Then did the downhill race, trials competition and pre-rode the XC course the second day and the last day did the XC race on my 36er which was really fun as I could barely control the muni on the downhill sections but didn't UPD at all! I was pleased to have done pretty well overall in the muni events and even be the fastest rider in the 30+ age category in both downhill and cross-country.
ODM drone video compilation: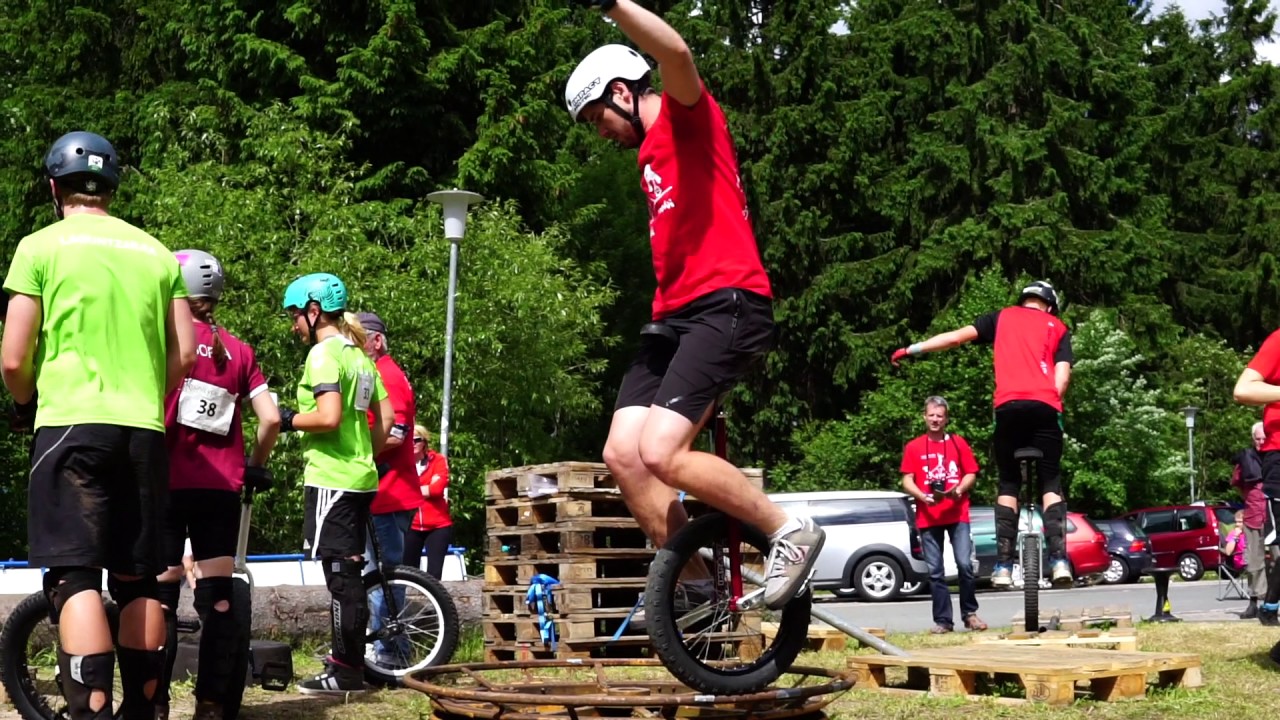 And here's the official write-up and results from the German unicycle organization:
http://www.einradverband.de/75-0-05-11062017-DM-Muni-Trial-Street-Flat-mit-Pfingst-Camp-in-SteinachThueringen.html
Rene, Sophie, Axel and Thomas did a great job organizing everything, and I met and got to ride with a lot of great unicyclists and had a blast!