Supply and Demand has kicked in…price is up $20
Aw man, so did the Onza. I just ordered one last weekend and it has yet to be processed. I wonder if I'll have to pay the difference. That's kind of a bummer that they're both over $400 now. Oh well.
Nimbus 24inch MUni just went up too. BUmmed out I am. I mean, when the time comes to order (I definetly want a 24 inch Muni to go with the 26inch MUni I already have), when I do take that big step and order my next MUni, the price hike is a drag, but then again, I'm happy unicycle.com exists and they need our support–things are tough all over…
Now if they decided to DOUBLE their prices, then I'd be pissed.
If you don't want to pay the US increase of 20.00 US for the KH trials or 40.00 US for the KH MUni…
you can get them from Bedford Unicycles for the price of 399.00 US and 449.00 US
Every KH hub and crank set has been repaired by Bedford Unicycles with liquid metal to eliminate the keyway movement issue with the last run of KH unicycles.
Include your shirt size for a FREE Bedford T-shirt
of your choice with each unicycle.
Choose from Betty, Jack or Flamed shirts.
info at bedfordunicycles dot ca
416-729-9696
at unicycle.uk.com the price increase is up 45 pounds from 250 for the KH24. I know that there's the new saddle but £45?
I'm sure there's a good justification for this but it would be good to know what
thanks
mike
The price of the saddles actually went down $9 here in the US, so I don't think that's an issue. It's more likely to be simple supply and demand. A large number of KH's are going to be sold, so raise the price.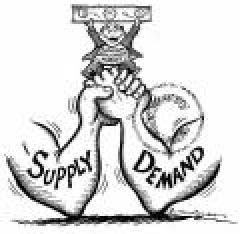 It is nothing more than the price went up for the product. But as I always say you get what you pay for… the new ones are different. They come with aluminium seatposts, new saddles (which do cost a lot more at source) and also they now come with the Magura brake mounting kit thrown in. This along with additional checks at the factry including post assembly to check them, the cost has gone up. But you get a better product for your money.
Roger
Thanks Roger. All valid points.
So I guess the prototype "KH 2.0" frame didn't work out? I was looking forward to the new design.
Actually, that's just for the older "non-removeable-cover" version. The newer ones that come with the KH trials uni come to $54, a $6 increase.
The price on the replacement KH cranks also went up:( it was at $70, now they are $82.
-Sabin
(No thread jacking intended)
Just curious, how would you guys feel about KH cranks that were chrome…I figured if there was a choice between chrome and black KH cranks, the chrome ones wouldnt need to be powder coated and they might cost a little less. Plus they would look cool
-Sabin
Yeah but thats an add-on in for a complete uni too, so is not part of the cost increase.
Hmmm this is very curious? I used to buy converse high tops for $5. They still look the same to me, but now they are $39. I used to get a gallon of milk for $1.29 now it's $2.39, and it tastes exactly the same. How can this be?
Yeah, I noticed the price increase as well. Frank, are you still going to get this KH trials unicycle, the one offered now on unicycle.com?
bwahahaha

hmm? very interesante…the original run (like i have) came with those too. only after the the first run i hear did they become an added $22 deneros to the cost feature.
This is SHOCKING. Someone out there might be actually trying to make a profit off of this thing!
If the original version was still available for $30 less, would you buy it and forgo the improvements?
The KH24 is still the best value in a MUni.