with its bent cranks and all its glory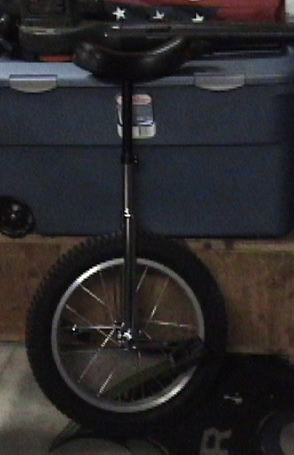 Here are four munis I have built, the red one is mine it has been upgraded with a profile hub and chrome cranks. I have more unicycles but I don't have a picture, I have two schwinn giraffes one with a 24" wheel a 20" schwinn, a miyata 20".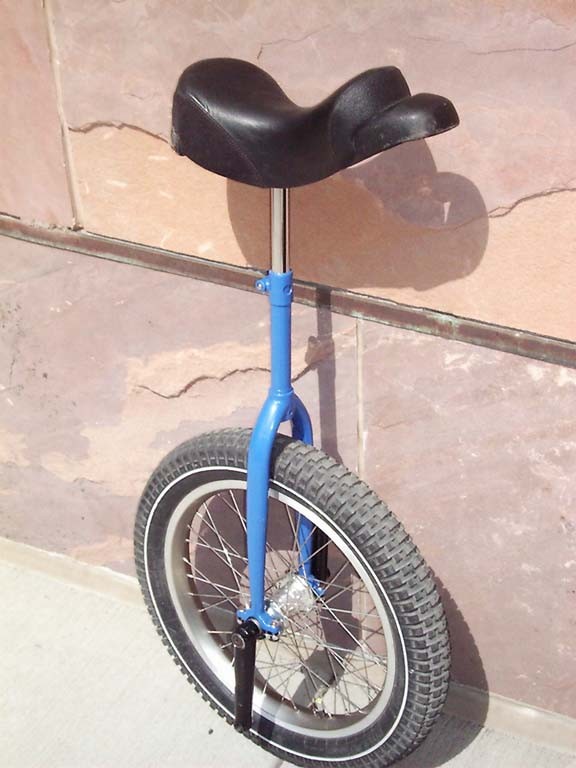 Opps wrong picture this a trials uni I built and have sold to teachndad.

Here are the munis.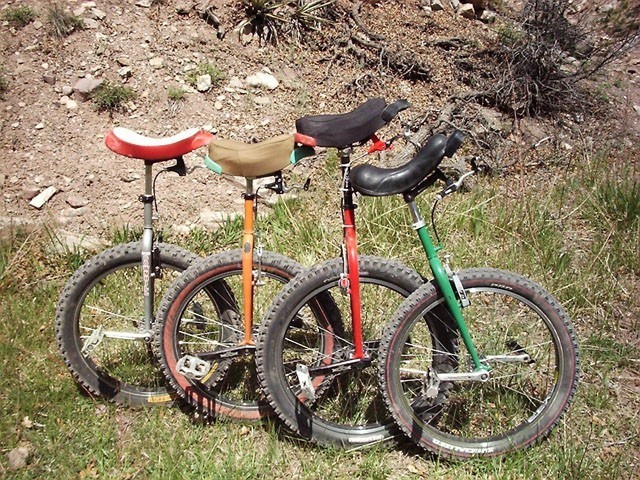 Now those look to be sturdy construction…
Are you still building them …?
I havent built one for a couple of years. I started building munis in 2000 because I wanted a muni with a brake and that would fit a 24x3 tire and at the time the only one available was a Hunter, also the DM vortex came along about that time. I didn't want to spend a thousand dollars plus so I decided to build my own. And then friends of mine wanted one so I ended up building them munis also. I have built six including the trials uni, but I no longer build them because KH munis came along and are priced where I can't buy the parts for what you can buy a complete unicycle. If they had been available then I probably wouldn't have ever got started building my own. I'm glad I did however it was a great learning experience and I would like to build a custom coker someday but I probably won't ever build one for anybody else.
I got a 24in. nimbus, 24in. Torker lx, 20in. and a Torker dx I try to keep them mostly stock so these are close enough. Ill have to put multiple entries due to Computer illiterate.
Fwaraha!
And
And a few others that I don't feel like going through the trouble of photographing and hosting/posting.
:: Pelvic Thrust ::
I have a 20 in. Torker Dx, a 24in. torker lx, and a 24 in. nimbus.
oh yeah… obie one, Frenchie found the

funny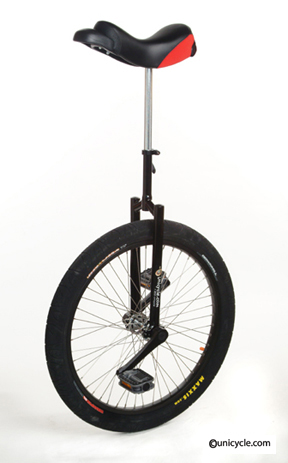 since I can't figure out how to put more than one picture on at a time here is the Torker DX, And does anybody know how to put more than one picture on there at a time.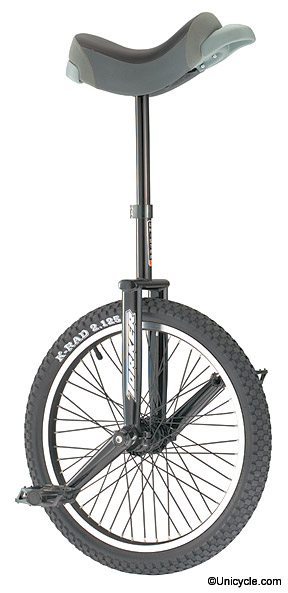 the last and pretty much the least, the one I took down the Ubehebe Crater. The Torker Lx.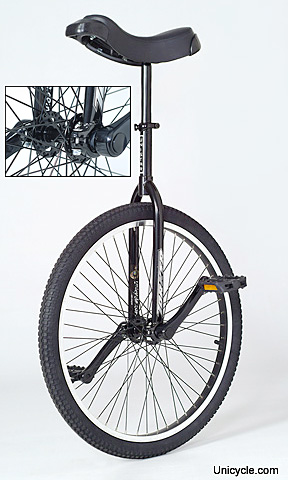 here's my 20" !
20"
standard 20" frame (will get one with flat crown eventually)
Primo Hula Hoop rim on unicycle.com hub
Onza Sticky Fingers Tyre
DMR V8 pedals
Griptape on crown for feet
Its wicked!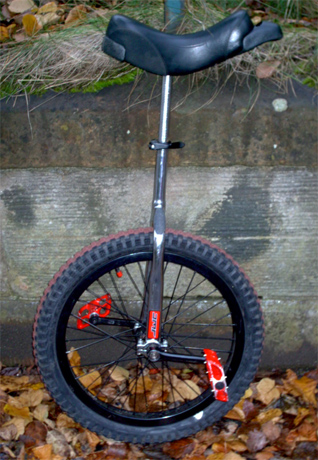 Mine Too!!!
I can't get multiple pics to work so…
Heres my 24" Muni
Standard Onza 24"
Halo Contra Tyre & Halo DH puncture-proof innertube
Yellow handle/bumper
Free mud!
I'v bust the threads on two onza seat clamps so I drilled the 1st one out and put bolts through - works perfect. But I don't think you can tell on the foto.
Its crazy!
Thomas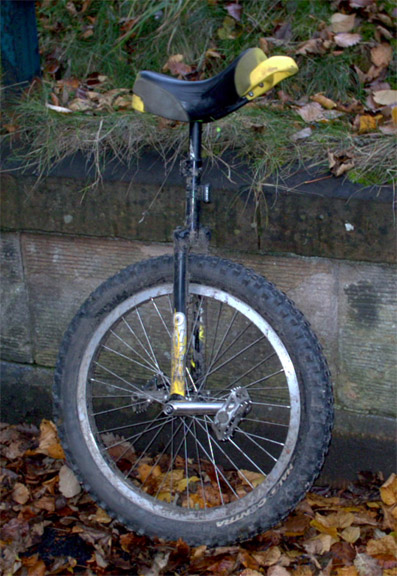 Mine Too!!
I still can't multiple images to work so last but not least…
Here's my racer/commuter
Standard curved 24" frame
24" nimbus wheel/hub
the nimbus tyre that just fits in with IUF racing regulations (big flat surface)
102mm cranks
Pedals and water bottle off my bike (who needs it with 3 uni's?)
Shares seatpost/saddle with my 20"
Its super fast!
Thomas.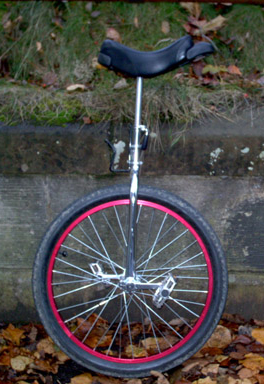 Here's an old yet cool thread that I came across. Let's post more updated pics!