Why not ride both ways? Also, nice pics.
bristlecone - looks like u took off the frame.
My climbing skills suck so I hike too mostly. If it's really tech I'll also strap my uni to my backpack but I secure the fame w/ a bungee cord so it doesn't swing. (Seat up & to the left, handle right)
Today was my first ride on a Flatfish NNC saddle. Just over 32 miles–my longest distance yet. In the rain no less. And while the ride wasn't pain-free, it was the first time my legs felt like more of a limiting factor than the saddle.
Best part of the day was that I spent about 1/2 hour with a scout troop I encountered on the trail, talking to them about unicycling and letting them play around with mine. I suspect a couple new unicyclists will come out of that bunch.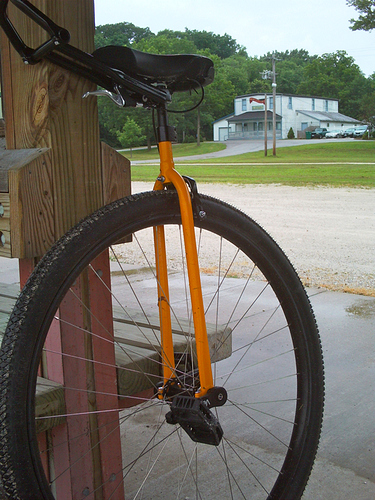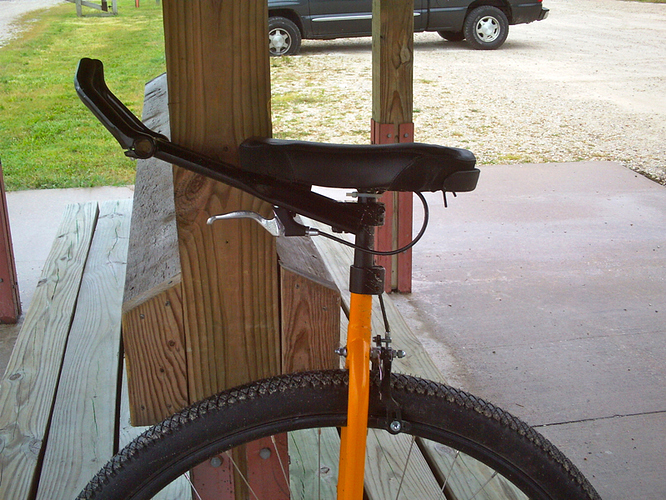 Cool! It would be great to get more riders in the St. Louis area.
This is from a ride this morning, a soon to be developed area near my house.
I have been watching from a distance for a while now, but I thought it was time to throw my hat into the ring. I love how things work here, thanks for making this a welcoming place!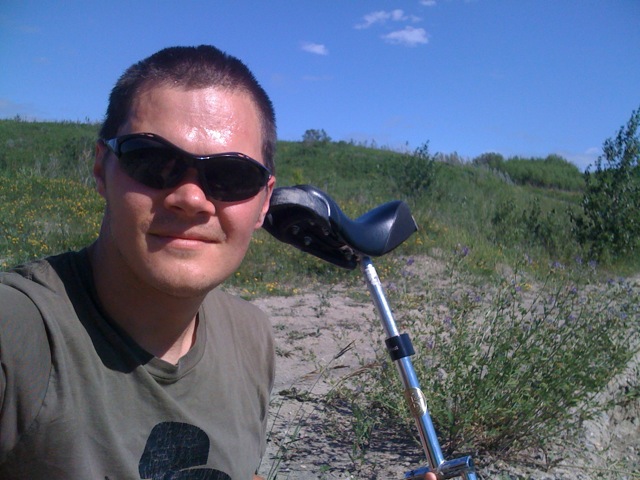 Ride up Mt. Carmel, Israel
I rode this morning up Mt. Carmel, in Israel, from the scenic route via the town "Beit Oren" from the coast area. For all of you who are familiar with the Bible, it is the same Mt. Carmel which appears in 1 Kings 18 at which Elijah challenged the prophets of the Ba'al. There was a huge fire on this mountain 2.5 years ago, but the green is returning. I stopped at a monument memorializing the 44 people killed in that fire.
Start of the ride, looking upwards towards the top.
Near the monument, on the way down.
From the top.
Some stats about the ride:
I rode on QU-AX 29" with a somewhat slick tire along the road.
Round trip, about 10 km each way.
Total climb: abt 500m
Number of wild boars seen along the way: 1
Number of foxes seen along the way: 1
About 1 hour of climbing, about 45 minutes to descend.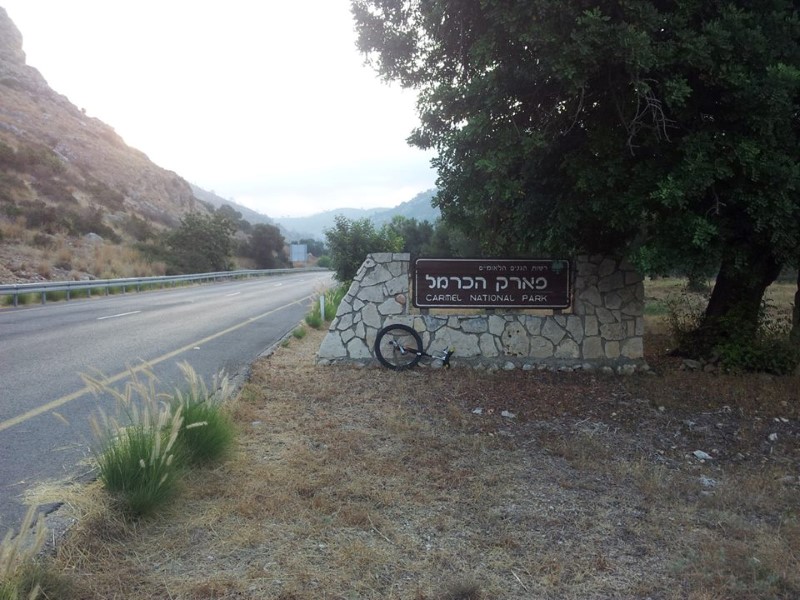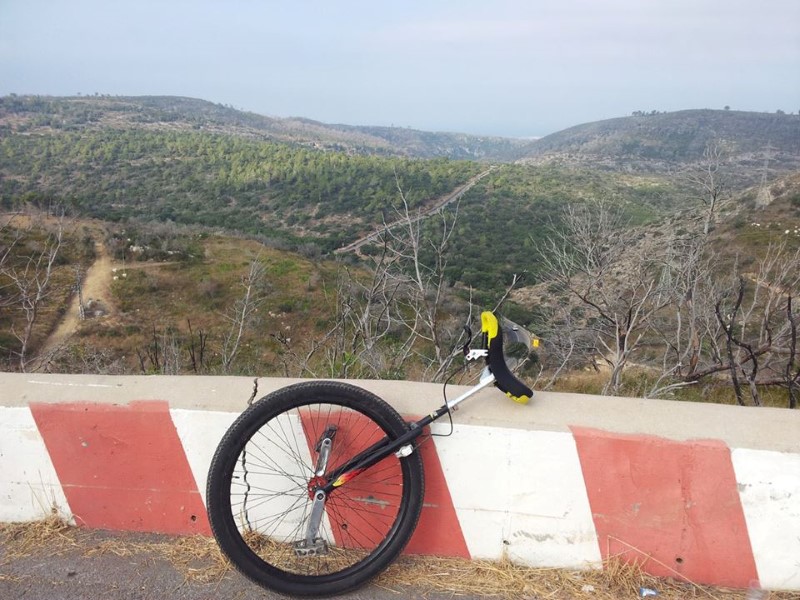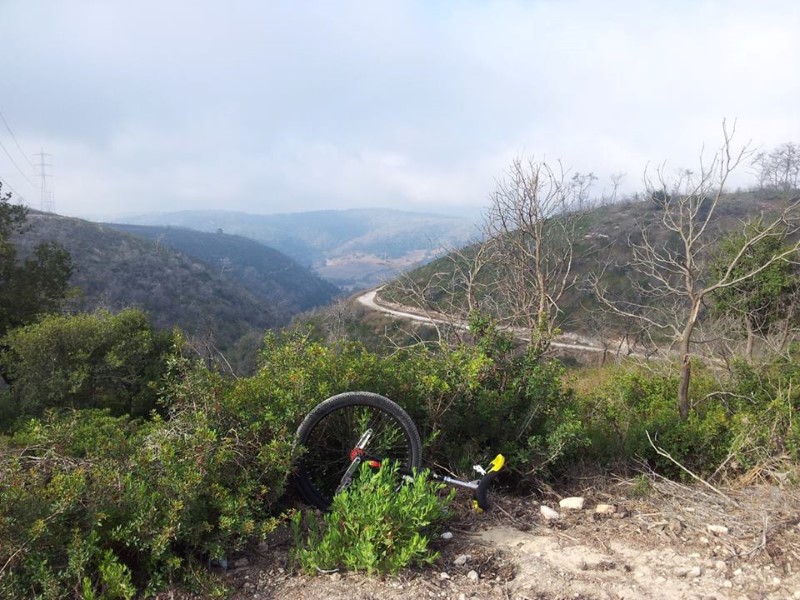 looks to me like a female Australian wood duck, after being caught by a horrific haggis explosion. Lol!
Hazard Peak
Montana de Oro State Park

Wonderful photos, OneWheelIsrael! I really enjoy seeing pictures like these from places that I would love to visit but might not ever be able to.
A lovely place and it seems like a rewarding route to ride.
Jerry M. from West Palm Beach, Fl. An amazing 63 yr old triathlete who I met on the Mt. Evans hillclimb. He blessed us with Marcy and his visit this past week; we rode to the Maroon Bells together. Note his 33 year old Pinarello race bike that he used for the Evans climb, old school. This guy rocks!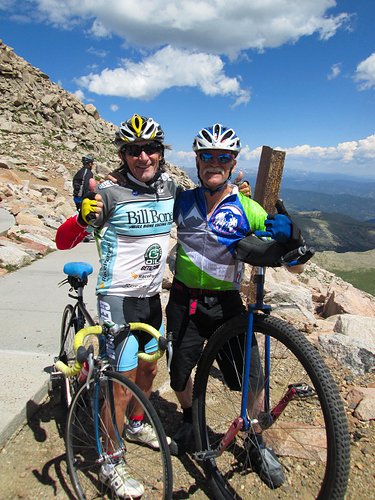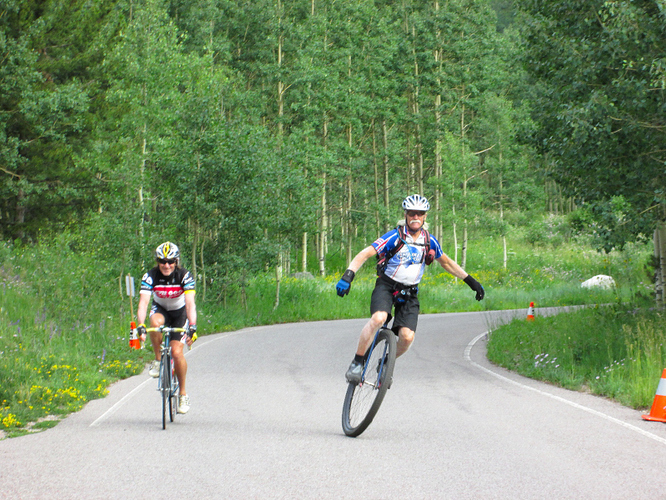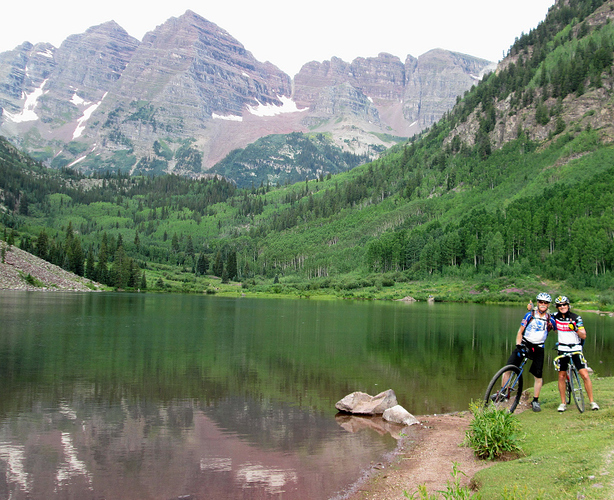 Mike, nice tandem detachable trike

We visited small mountain resort with nice climbing and some brakeless dh

It was quite hot, so one of best parts was refreshing splash in Wisla river. And we also got biker support.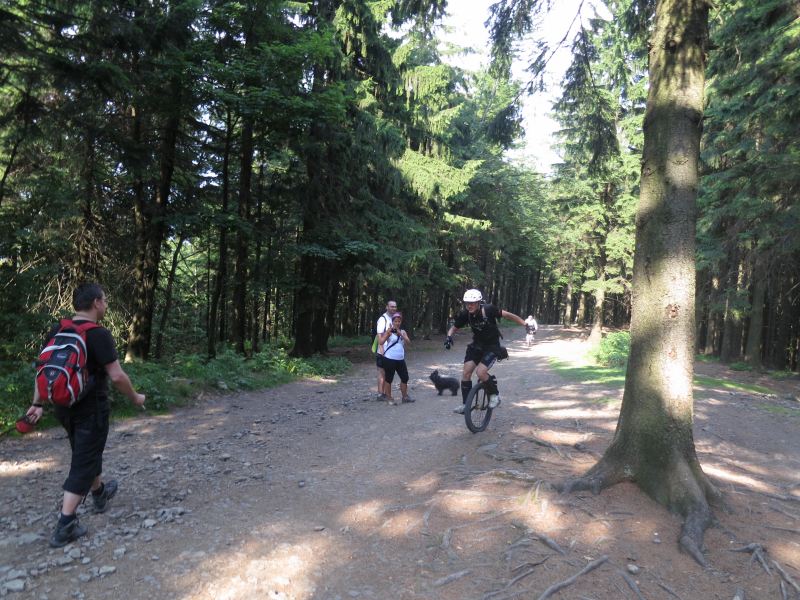 Still REALLY enjoying my 36er, especially during the long Seattle summer days. Getting about 75 miles per week and seriously neglecting my two-wheelers.

I can't stop riding this goofy thing!
To make myself a riding partner, i bought my nephew a 29er. We picked it up today, and the 15-year-old, who's never ridden anything but his 20" uni, needed only an afternoon to learn to ride his new wheel like a veteran roadie! Go, brat!

Preikestolen (Pulpit Rock)
I wisited "Preikestolen" this morning. After 1,5 hour riding/walking/climbing I reached the cliff about 5:30 AM.
Regarding my goals for this season, I'm not quite sure any more… I felt dizzy out there on my muni, even if the ground is pretty flat and wide. "Knowing the altitude" manipulated me. It is NOT the same as riding a 12 feet giraffe, and this was only a "small" rock, 604 meters straight down… I'll have to do some more mental training!
Breakfast:
On the way home: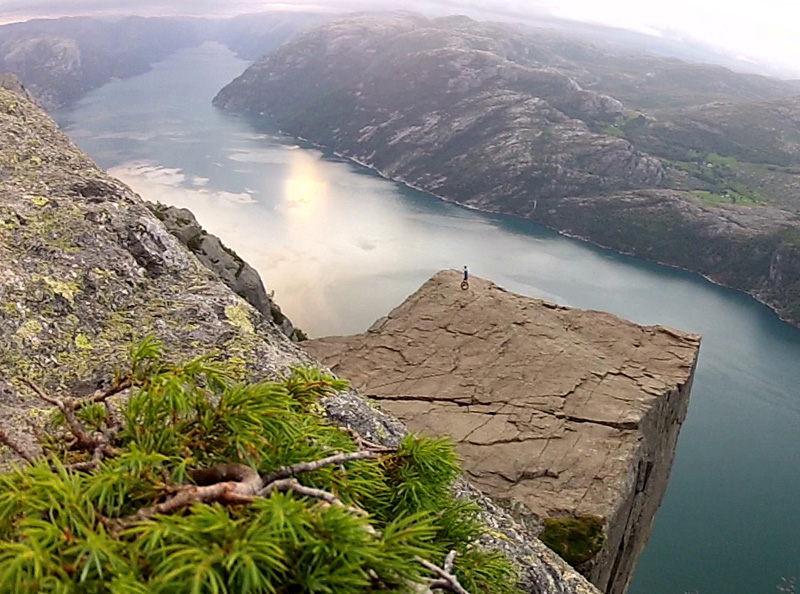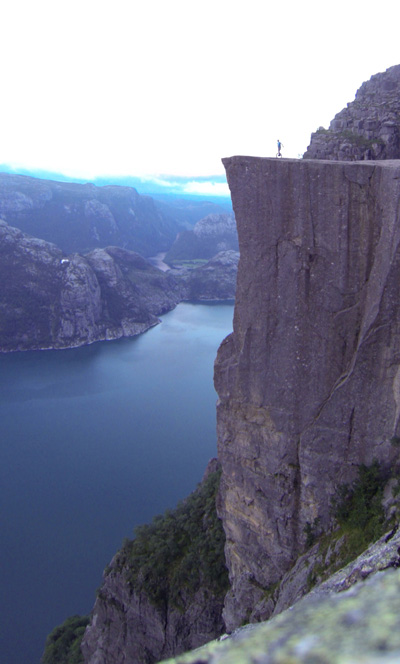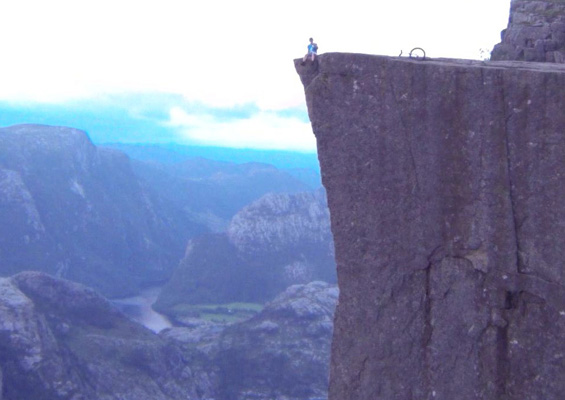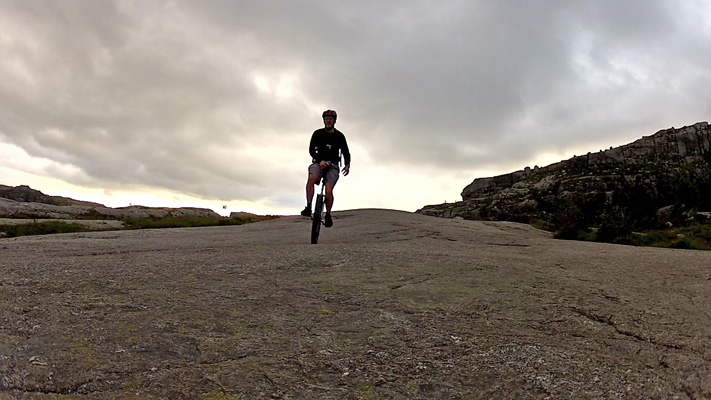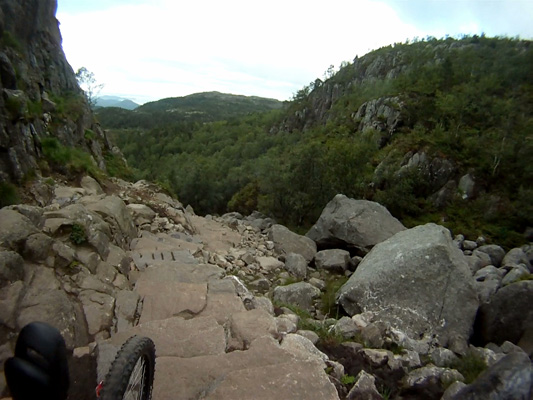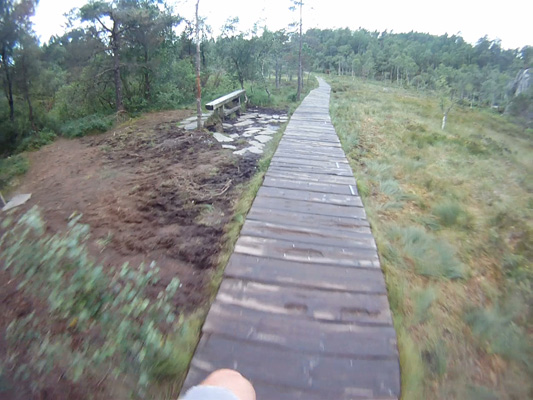 I just feel silly posting after all the AWESOME photos in this thread :o. Anyway here is my 24" at Borestranden in Norway. Who knew we had superb beaches here?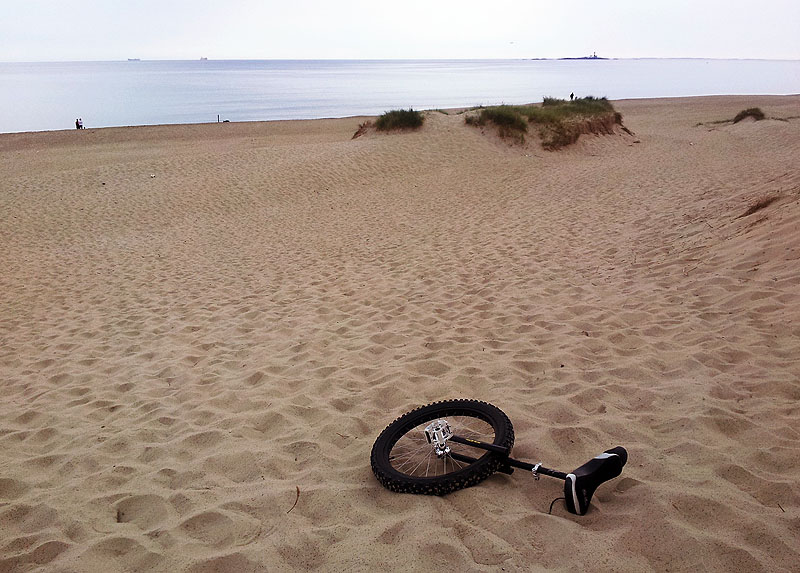 Tviet, those cliff pictures are stunning! Took my breath away, especially the one with you sitting right on the edge.
Tviet's are amazing but I really like your pic as well.
Everbody's pics are great but Tviet's cliff shots are candidates for best of 2013 IMO if he has high res copies.