Oh, I see. Nice work!
Best regards,
Sanne
Wow


I've seriously gotta visit Norway!!
Not such risky but went for riding as well today

Those are some great shots! I really like the one where oh wait, I like 'em all.

almost to top of Mt. Evans 14,104' - 27 miles 6,915' climbing life is good
pure & simple unicycling:)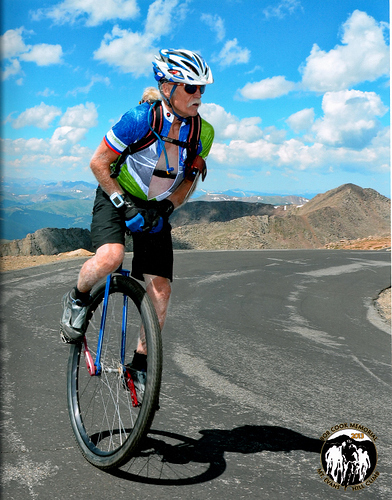 That's quite a uni! Are those cranks triple hole?
Old School GB4 w/kooka 3 hole cranks - started w/145mm and last 1,500' climb switched to 170mm
Mike, I truly hope to be as amazing a rider as you are some day. You are a huge inspiration for me and my riding.
Killian, you are having a great summer from what I am reading/seeing. Keep pushing your limits. Stretching, good nutrition, and miles on the wheel. Its a honor to be part of such a great group of people, we all do our thing. And don't forget, smile when you are riding, life is good! and btw, thank you.
Thank you!

We were trying

That's real unicycling spirit!

I might have to quote you on that in my signature.
Trolltunga (The Troll's tongue)
"Been there, done that!"
I visited "Trolltunga" this morning.
Two done, one to go… uh, eh, no. Won't happend. (The last one is dangerous!)
Cato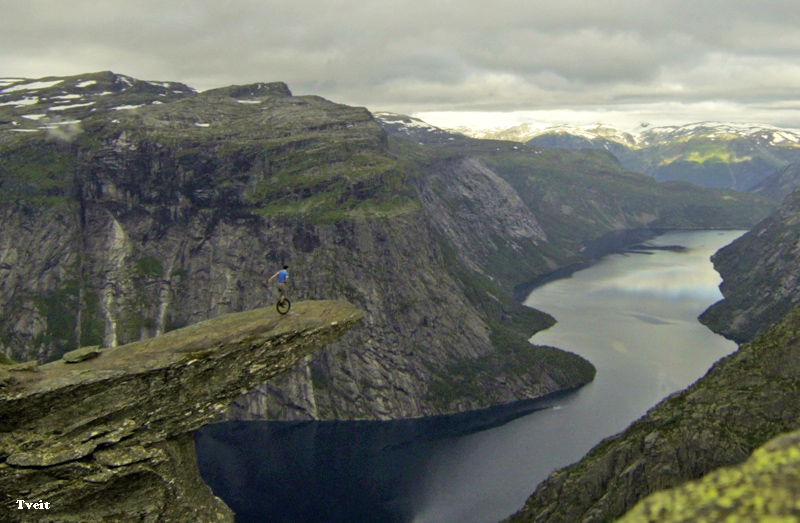 Nice pictures, you make me want to live in Norway!
What an amazing picture. So friggin cool. Glad the end of that rock didn't crack off while you were up there.
Keep the epic shots coming, I love 'em

Mike, I hope to someday clime half as far and steep as u :):o
Another awesome one! High res?
Vidcaps from today's G-MUni ride.