CoverThe Earth…In Unicycles
Cover The Earth in paint? What the heck? …that would be a horrible death but a lovely "finish". I think unicycles would be better.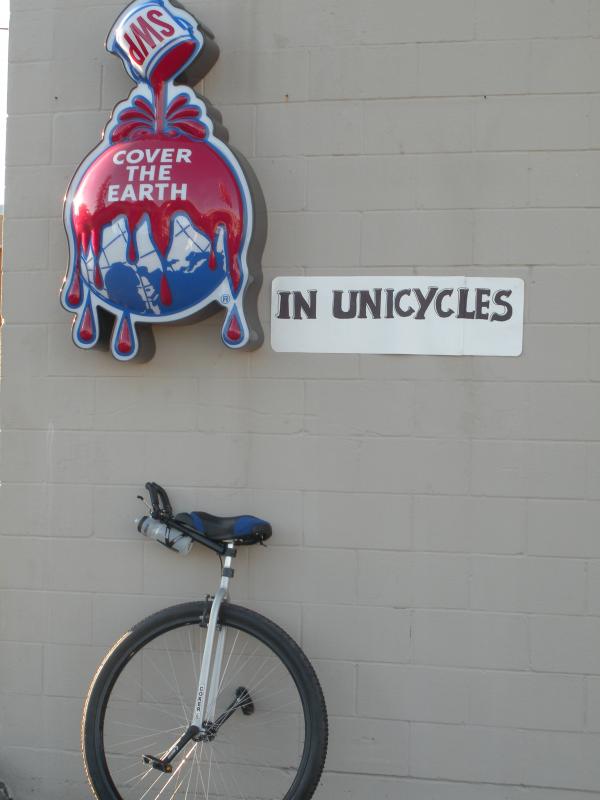 Bog standard KH Freeride 07 and T7. Additions include rubber grips, bicycle bell (with the classic 'ring-ring' sound), cycling computer, bottle holder (with an additional elastic strap to secure the bottle) and a puch at the rear for keys, camera and the like.
Sherwin Williams! A rather supremest slogan…
Cool, I really like your GUni.
Thanks, I absolutely love it. Now I only need a KH26 frame for it in order to mount the maguras. But I'll wait for the next model, which is supposed to have the right clearance for a 26x3 tire. I think then it will be perfect.
Gower Cycle Ride
Great day at the cycle ride that Sean (Into the Blue) writes about here

Pic1:At the start
Pic2: At the finish
Pic3: First watering hole
Pic4: Help for the first-aid man to experience the joys of unicycling.
Pic5: The Gower peninsular is quite spectacular in good weather like this.
Pic6: Whilst I am distracted by the view Sean gets off on the coker.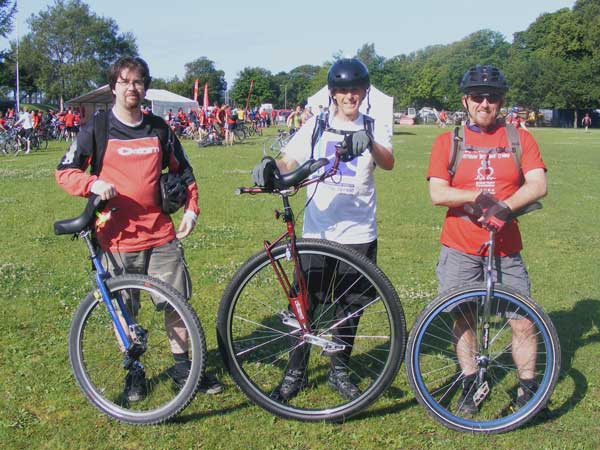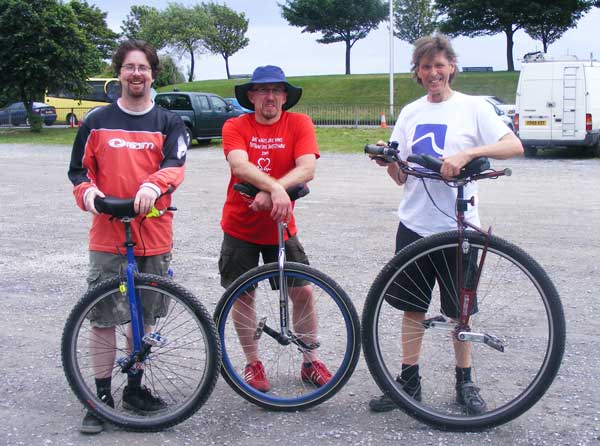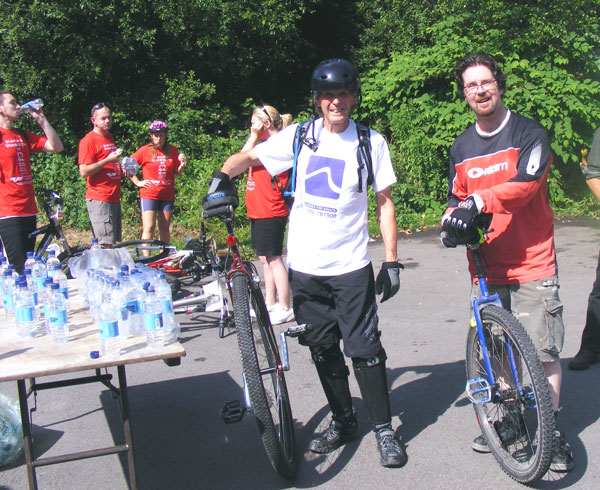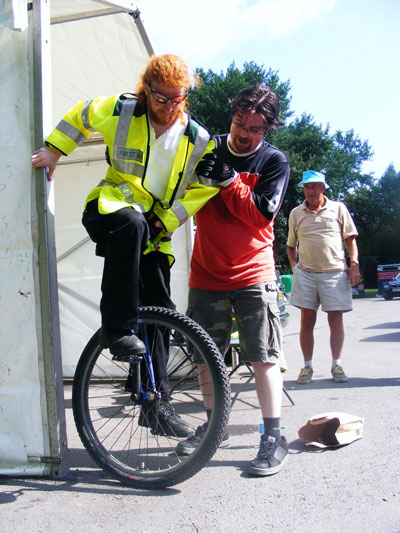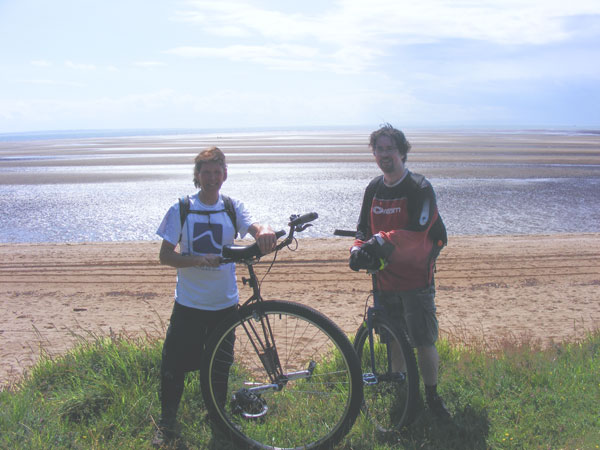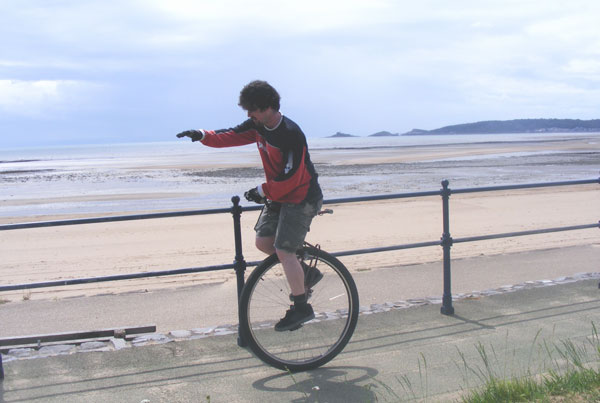 Great photos Jeff!
Man, I knew I forgot to breathe in for that first photo!
Yesterday's DH ride…
hi! I did a DH ride again yesterday, but now I took one picture!

It was a great like 4 hour ride, it was pretty Hardcore too. It's at Camp Fortune in Gatineau. The picture was taken in the lift… (wow, for real?:p) My unicycle on right, and J-F's unicycle on left.
Myself, from Gatineau, and J-F, from Montreal.
Edit: …and J-F, From Bois-des-Filion
thanks Emile…
no photoshop required

monte s.giorgio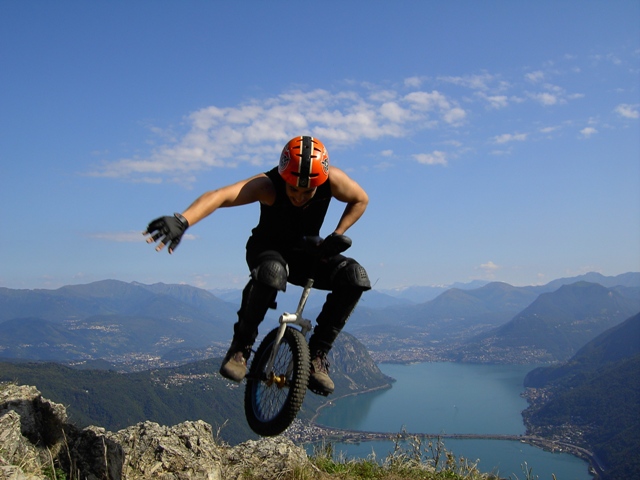 I went to Wales intending to do the Gower bike ride…
…however on the Saturday I went to Afan Forest mountain bike center and did the 17km Penhydd track. It was much harder than I imagined (but fantastic fun) and absolutely knackered me so on the Sunday I just went for a long ride on the beach at Abervon/Port Talbot (yet again, this was harder than…).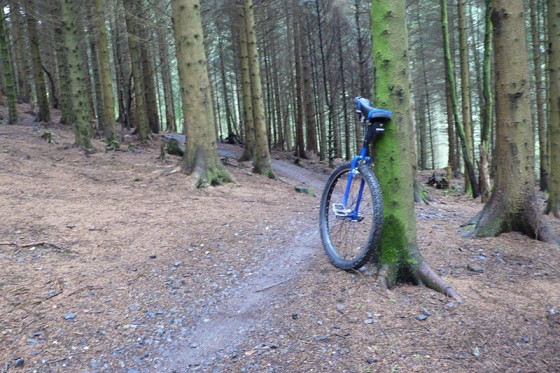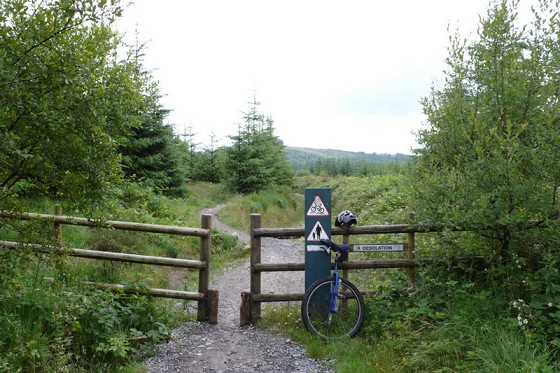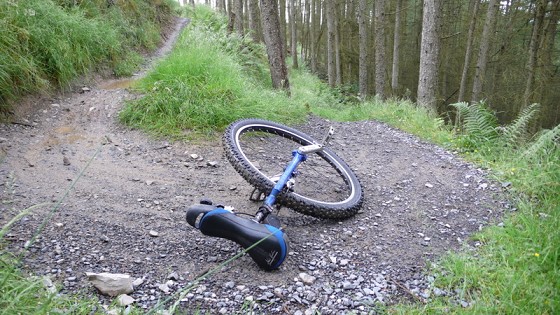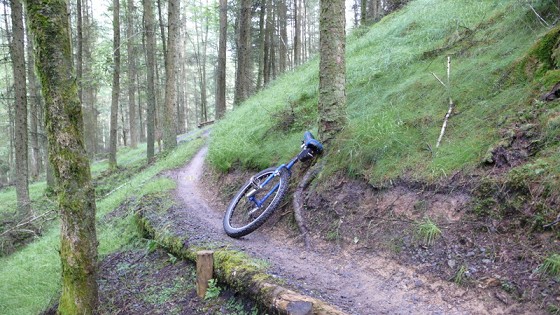 Bedgebury Forest Singletrack
I rode a circuit of the purpose built Singletrack at Bedgebury Forest in Kent on Sunday. Great fun with lots of challenging sections; tree roots, berms, jumps, north shore sections dotted around… Well worth a look!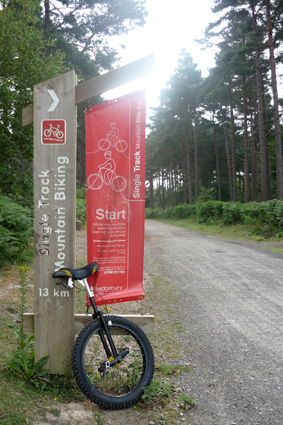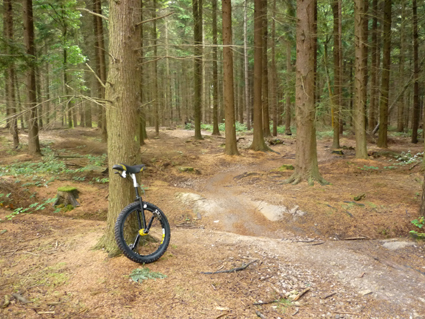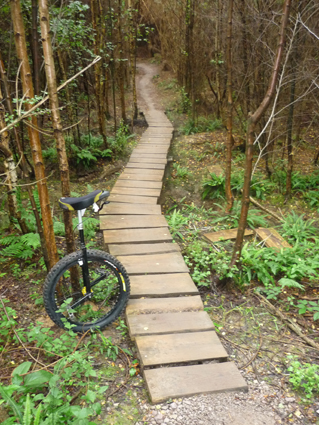 You should've said, I would've come with you!
You can see Swansea in the background of your beach pictures.
If you look hard enough you can just make out me being sick at the top of Carmarthen Road.
Nice shots btw.
That track looks fantastic!Are you sure its in the UK I could see a blue sky in those beach shots and it looked like the sun was out.


Photo by Escape Adventures

Photo by Geoffrey Huntley