Has anyone seen this yet? It looks rather nice.
What is a Nimbus ISIS hub?
A new strong splined hub from UDC which has the ISIS interface, meaning it can accept KH, Qu-ax and any other ISIS cranks (excluding koxx).
It doesn't appear to be available as a separate part at this time.
Right, and neither is the frame. UDC UK and NZ have had the street uni for atleast a month or so by now and they don't have them as separate parts either.
didnt spencer prove that if an ISIS hub fits KH then it fits Koxx-one
spencer took pictures.
they are probably in his gallery.
I can't say whether its a tight enough fit to ride like that. I don't know why it wouldn't be but if some problems come up with riding koxx cranks on smaller ISIS hubs then I don't take any responsibility:)
Here is a picture of a koxx crank on the KH hub, I couldn't feel any wobble with my hand but I also did not ride it like this.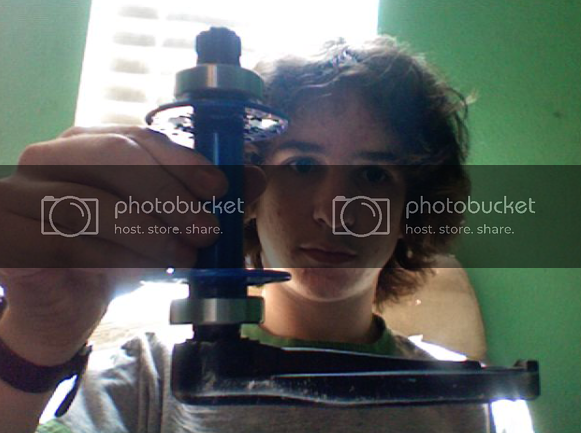 wow…
well wat if the spline size is different wich is y they say it doesnt work?
What? The koxx axle is slightly bigger than it is supposed to be so other ISIS cranks wont fit on but the splines in the cranks are slightly bigger so they still fit on other axles.
oh…
well thats intresting…