Thought I'd share some information about some Nimbus frames I have. Might be a useful reference for someone.
Nimbus II 20 inch frame with clamp-994 g
Chromoly seat post (300mm)- 403 g after I cut about 2 inches off. 361 g
Total weight- 1355 g
Nimbus X 20 frame (300mm) with clamp- 1069 g
chrome steel post (200mm)-325 g after cutting off about 2 inches- 225 g
Total weight- 1294 g
Weights are very similar. Both frames are very nice. For my riding I really like the X frame. It is much easier for me to get my foot on the frame, for those types of tricks. I would often hit the inside of my knee with the nimbus II frame, during unispins. Because the X frame is lower, I still hit but it tends to hit my guards instead of my flesh.
Obviously, the Nimbus II has an edge over the X in the Trials department, because the seat height is more adjustable.
Both frames in combination with these seatposts are very strong. The X frame might feel a little stiffer (very hard to tell).
FYI the aluminum 300mm 25.4 mm seatpost is 287 g.
Here is a pic of my modified uni. I started with a stock Nimbus trials ISIS. So far I've broke the stock cranks (bent), couple of spokes, seatpost and seat and it has evolved into this. CF seatbase will be here shortly.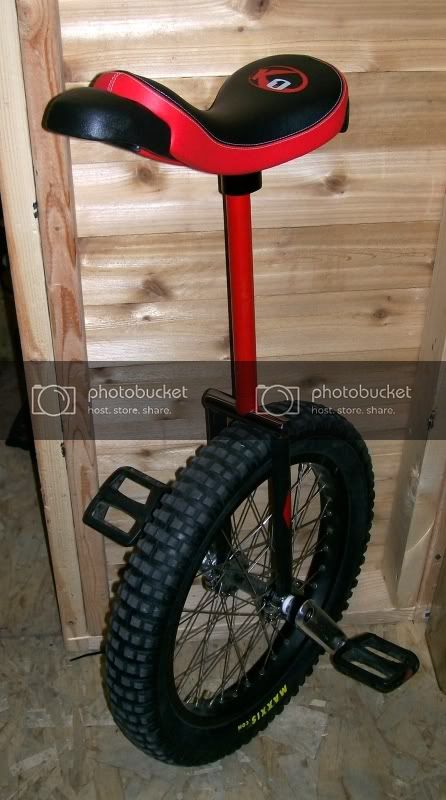 The color on the frame is just nylon tape, kind of fun and protects the frame a little bit, seems to hold up pretty well, looks pretty good from a distance

.