Love it. Thanks for posting. Great music!
I am glad to see that I am not the only rider crazy enough to go out after dark to have fun unicycling in snow

Nice vid and good idea using a flash light to have the camera get something more than just a shadow with a halo

How powerful is your flashlight for the camera ? Is is a basic one or a special powerful one ?
Thanks!
Coditions have been great lately. The snow has smoothended out the trail, and bicyclist and hikers has packed the snow nice and firm. On the evening I shot the video, the temperature had risen above zero, so the trail was starting to soften a bit.
The flashlight is 600 lumens and quite cheap too. Taped it to a clamp and attached the camera as the picture shows.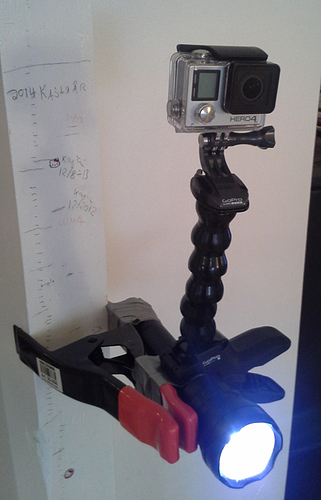 Cool video. I loved the lighting.
Morsom video