Greetings everyone! My documentary film "Unicon 16 Brixen" is out on DVD and in-stock in North America and Europe!
—————————————————————
Unicon 16 Brixen delivers a comprehensive view of the sport of unicycling as it documents the Unicycling World Championship & Convention in Brixen, Italy. Celebrating the spirit of unicyclists from all over of the world, the film captures the essence of competitions in mountain unicycling, trials, distance, freestyle, flatland, street, basketball, hockey, track and more. Fused with a uniquely Riegel soundtrack, Unicon 16 Brixen will entertain, inform, motivate and inspire!
—————————————————————
Running Time: 47 minutes.
BUY DVD (NTSC) from JESSRIEGEL.com (in California):
http://jessriegel.com/film
BUY DVD (PAL) from MUNICYCLE.com (in Germany):
http://bit.ly/W4B5Xs
Check out the trailer: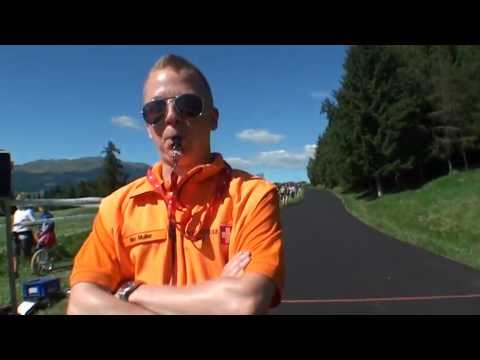 DVD SPECIAL FEATURES
+Bonus Footage
+Unique Unicycles
+Director's Commentary
+Bonus audio interviews (over 1 hour!)
Unicon 16 Brixen contains audio dialog with unicyclists Kris Holm, Maxwell Schulze, Márk Fábián, Krisztián Kovacs, Kazuhiro Shimoyama, Lutz Eicholz, Scott Wilton, John Foss, Yoggi, Martin Charrier, Žiga Sternad, Nicola Cassanelli, Arne Tilgen, and many, many more!
Thanks for the support!
Cheers, Jess