The mtb trails in Schenectady Central Park are constantly improving and are now ranking in the AWESOME category. It has a great mix of zoomy curvey parts, short steep hills, logs to hop over, skinnies to ride over, and one big jump (you can go around). They also have recently built a few log-rides which are not part of the race but fun to play on.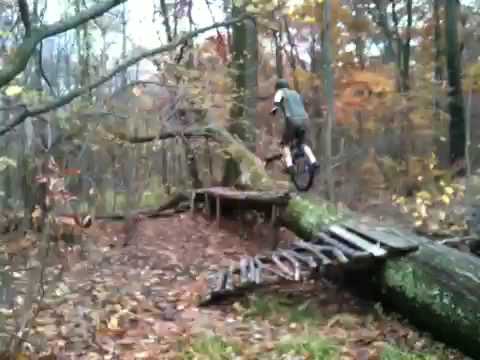 A group of mtb'ers hosts races here pretty regularly, always welcoming unis. The next one is this Sunday and I'm doing it. Its a 2-hr race, do as many laps as you can.
It looks like she's actually doing 2 races back to back and I'll probably do the 10am start, unless other uni's would like to do the noon race instead.
Let me know if you can make it
-Ro
RACE LINK
http://heatherrizzismountainbikeraceteam.webs.com/apps/calendar/showEvent?calID=4041790&eventID=75793852&next=showMonth%3FcalID%3D4041790%26month%3D4%26year%3D2010