Duthie Hill Park is a skills park near Seattle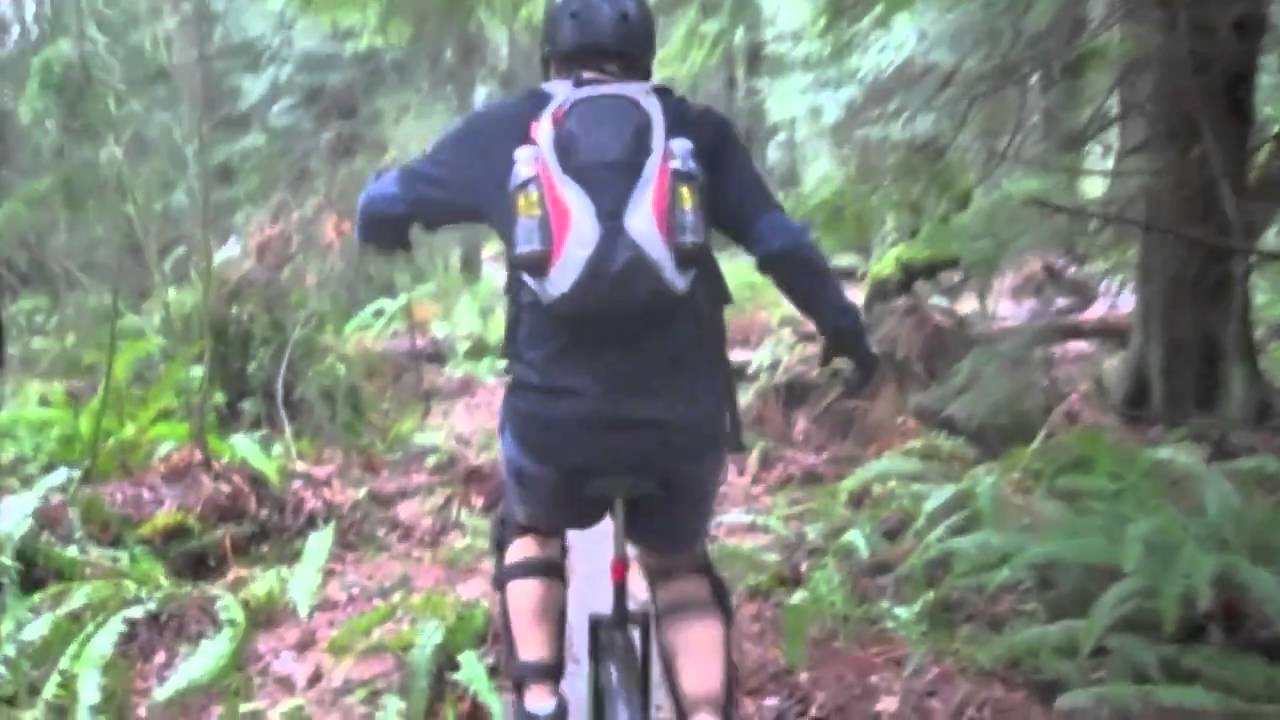 Noli, Danny and I went to Duthie Hill on Sunday.
It started with snow! But stopped by the time we started riding.
Noli had half of his new unicycle… the wheel/hub/cranks/pedals. He claims plastic pedals are the way of the future. The frame he wants to paint before its presentable.
We did the Bootcamp trail, which features a 400 ft log ride.
It was a little slippery from snow/rain, but not bad for January.