Just curious, how do those of you without handlebars mount lights for night riding?
I bought this inexpensive USB rechargeable set off Amazon because they looked like the only kind that could mount to the seatpost while not hanging off the side, off centered, and being bumped by knees. Mounted, they are not completely centered inline with the seatpost, and are slightly off centered (not bad) but the bigger issue is they point straight out instead of down at the ground.
I tried putting some self-adhesive foam on the back to angle it down but it didn't help the angle much and the foam won't stay put.
I think it needs to be mounted to a horizontal bar so it can be angled up/down vs sideways only on the vertical seatpost. It has a belt clip built in that will grab a ~1/4 inch rod (like a Philips screwdriver shaft) reasonably securely… Perhaps there's a way to mount such a rod/bolt using some L brackets using the front saddle bumper/handle bolts, or some off the shelf clamp of some kind?
I have a Club 24" with the Club Saddle FYI.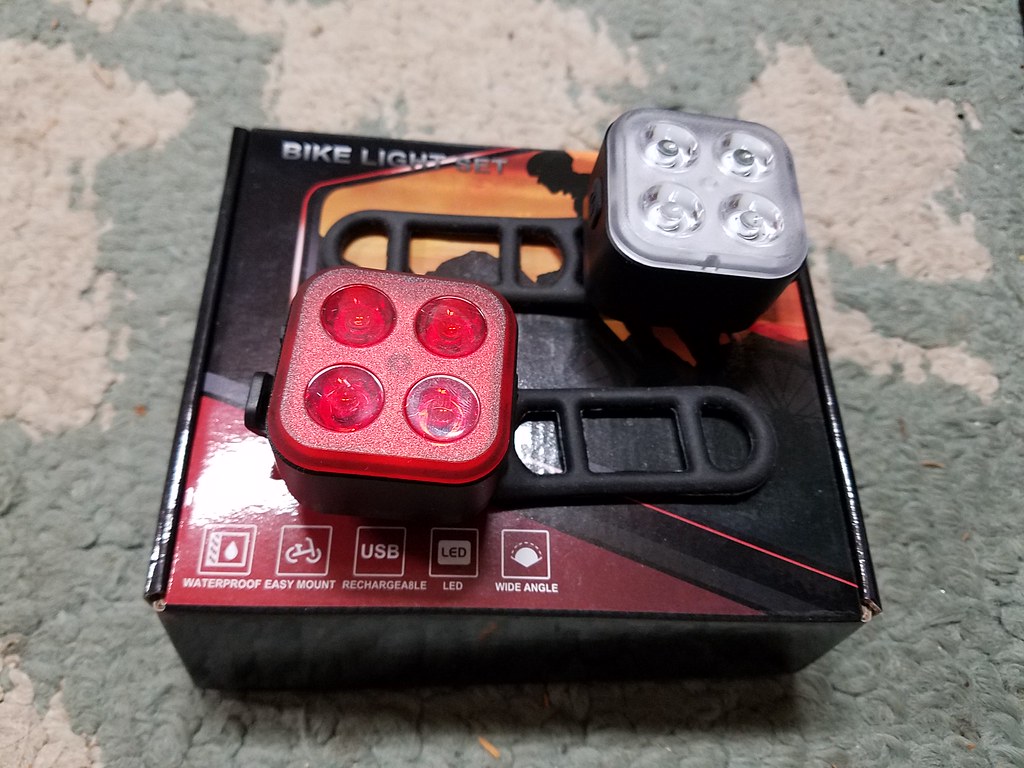 Eventually I suppose I will probably add a handle of some kind for mounting items like this and/or a computer, but right now I feel like I still need my arms free to flail about