Seems like even well built and properly tensioned 36" wheels can rub on Magura rim brake pads under acceleration or idling, especially with the narrower hub used in the Kris Holm and Schlumpf hub 36ers.
I've been experimenting with building the ideal Magura brake combination for the 36" unicycle wheel to avoid unwanted brake pad contact with the rim and increase brake control.
I even went as far as precisely measuring the distances that the different Magura brake levers (HS22, HS24 and HS33) will drive the brake pads (see attached word file after all the photos) and I came up with a sweet hybrid set-up that combines the HS22 lever body's huge 16mm piston and the shorter adjustable HS33 lever blade with the red TPA knob on it. This lever blade is pretty short so it will not stick out too much from a T-7 handlebar and this lever blade will accept a KH spooner.
I made up five of these this last week and I'm riding one of them on my single speed KH36 right now, one went to Naturequack in Ashland to try out on his Schlumpf 36er and I have three other black ones to sell in the trading post at : http://www.unicyclist.com/forums/showthread.php?p=1235697#post1235697 See pictures below . . .
Really the only semi-custom part here is the lever: I started with a lightly used HS22 lever body then I stripped of its original finish and had professionally powder coated satin black. I reassembled the lever with a slightly modified new pre-2005 HS33 lever blade, filling the extra pivot pin width with ground and polished stainless steel washers (see picture). This lever combination will drive the brake pads a whopping 14.3mm (both sides added together) compared to the anemic 10mm travel that the smaller HS33 lever provides.
I tried this on a 20 mile urban ride on my KH36 this weekend and there was no brake pad rubbing at all and that nifty red TPA knob let me dial in exactly where the brake pads would rest when not being used. This lever worked great! I'm also taking my KH36 with this brake on a century ride with some big hills this weekend with three other Unicycle Bastards on 36ers, so we'll be using brakes a lot. I'll report back after the ride.
NOTE ON THE PICTURES: FOR COMPARISON, THE BLUE LEVER IS THE ONE I MODIFIED FOR MY KH36, THE RED LEVER IS A STOCK HS22 AND LEVER BLADE AND THE DAY-GLO LEVER IS A STOCK PRE-2005 HS33 LEVER AND LEVER BLADE
Cheers!
Brycer1968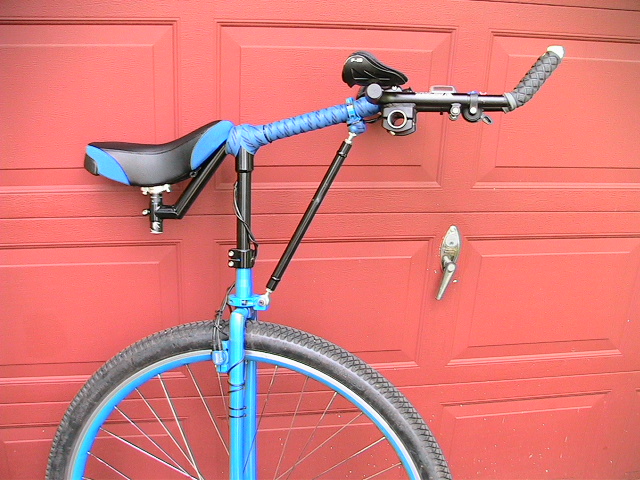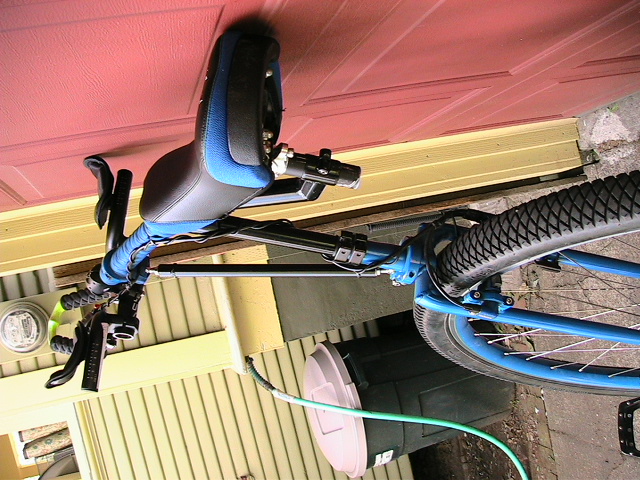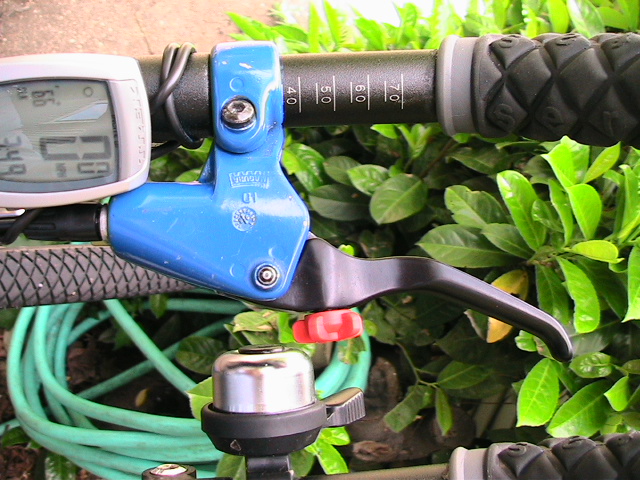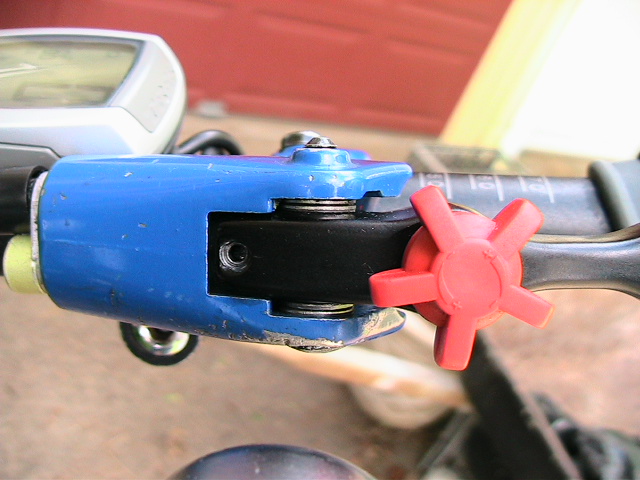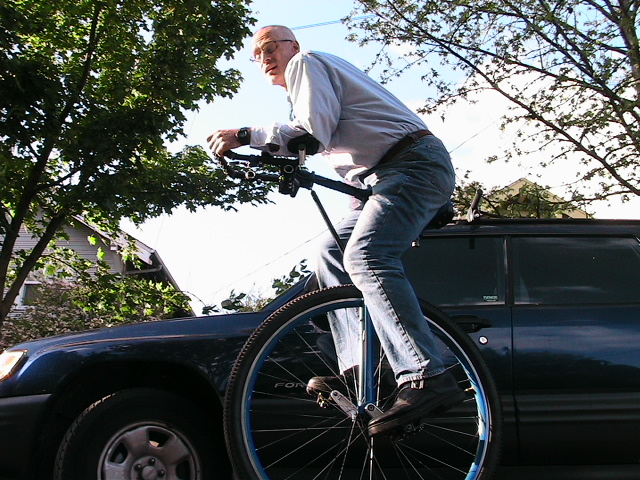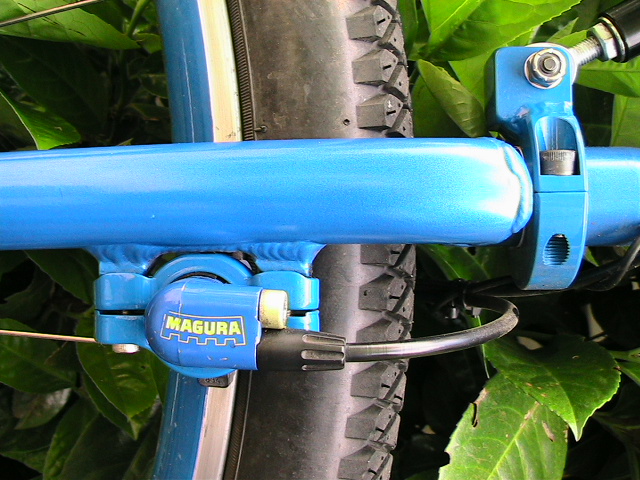 2009 Magura rim brake tests.doc (30 KB)