bit of playing around turned a picture into a stainless steel unicycle keyring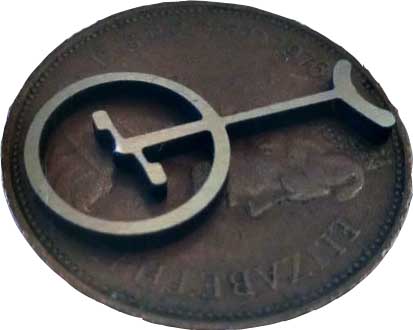 Cool. What did you cut it with?
cut it out on a sodick wire edm machine took about 10 mins
Oh yeah. I think I have one of those here somewhere.

:)i wanted to test out autotrace in cad and then i decided to cut it out ,

hi justonewheel you can have one
if you give me your postal address
I Thank You!!!
Just One Wheel Inc
26 Laurel Pl
Bethpage, NY 11747
516-586-8444
Looking forward to it. Once I receive, I can sell them for you to my unicycle clients as I have a unicycle training school.
Thanks again,
Adam

hi adam just sent you couple airmail