Ooops, let me try that again

:
that is…
really freakin awesome.
great job there.
Thanks, here's the complete Muni:
Sorry about the size, I checked it with Irfanview and it measured 480x600, I didn't think it would be that big. What is the size to use when posting a pic?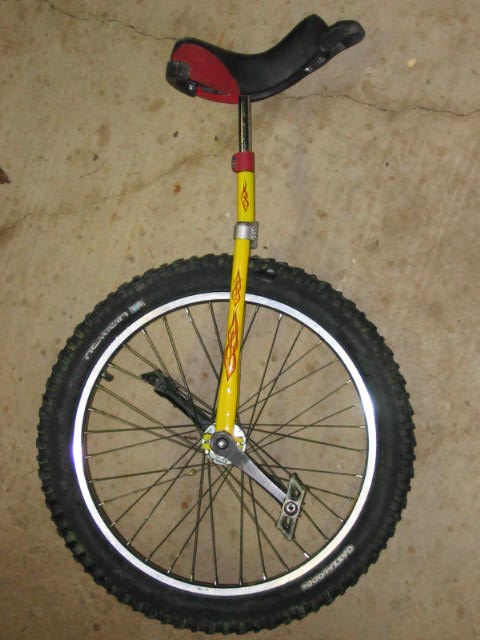 Thats looks awesome Kenny!
Couldnt of said it better myself…
-Sabin
Is the frame supposed to be bent like that?
The crown is from an old RockShock and the "bend" is the way the fork was designed to get the proper "rake" or "trail" (whichever you want to call it). The "bend" happens to be just the right angle that it tilts the saddle exactly the way I prefer it to be:)
I thought it would be something like that. Thanks.
see now this is a really jice thread everyone is complementing his asome fame job ( its looks freaking sweet

) and its about uniing why cant all the threads be this good? good job guys !

sorry bout the spelling

Is that a Stock KH saddle on it? Why doesn't it have one of your super sweet air saddles?
drools
I need to get my muni… before I expled. So very awesome!
Looks great, Kenny! I remember you saying you got the flames but didn't know about the cool paint job plans.
It should look really good with mud on it.
Scott
Daniel.
I just rebuilt one of my KK air saddles yesterday and will probably try it on the Muni. I usually use the air saddle on the Coker since I spend so much more time staying in the saddle without breaks when Cokering
It ain't no Poopcycle that's for sure!

Wow…it's beautiful…
nice lookin frame! i gotta find someone who does custom paint jobs or try to do it myself (im guessing thats not such a great idea). ive been trying to work out some sweet designs…can't say ive been having much luck but ill keep working on it

Ðevon