In my eternal quest to buy cheap crap, I ran across the latest "wheelbarrow" listing on Alibaba (unicycles are often listed as "wheelbarrows" while those stupid hoverboards are called "unicycles."

).
While I'm intrigued that they're selling these junkers for about as much as a club now, I found it more interesting that there were a number of pictures that look… distinctly non-Chinese.
A number of these guys are doing Muni, wearing KH Percussion leg armor, and looking very familiar to me.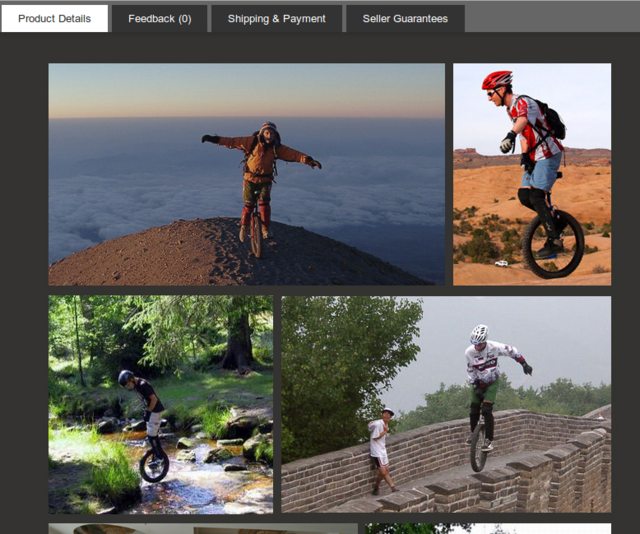 Go figure, none of them are actually riding the real product.
Chinese ads steal photos all the time, but I thought it would be interesting to see if anybody from here ended up popping onto that ad.
Anybody recognize any of these, or see any of yourself on the sale page?