I already had my 36er tubeless - and it was only possible thanks to the really wonderful people in this forum who assisted me in getting it done through numerous difficulties.
Now I am facing my next challenge - turn my QX 26" wheel into tubeless.
But there is a problem; unlike in my 36er rim where I had to cope with only taping the rim over the spokes holes, now I have welded point along the rim's width and multiple small holes closer to the rim's edges where the tire beads sit.
Here is the rim's picture: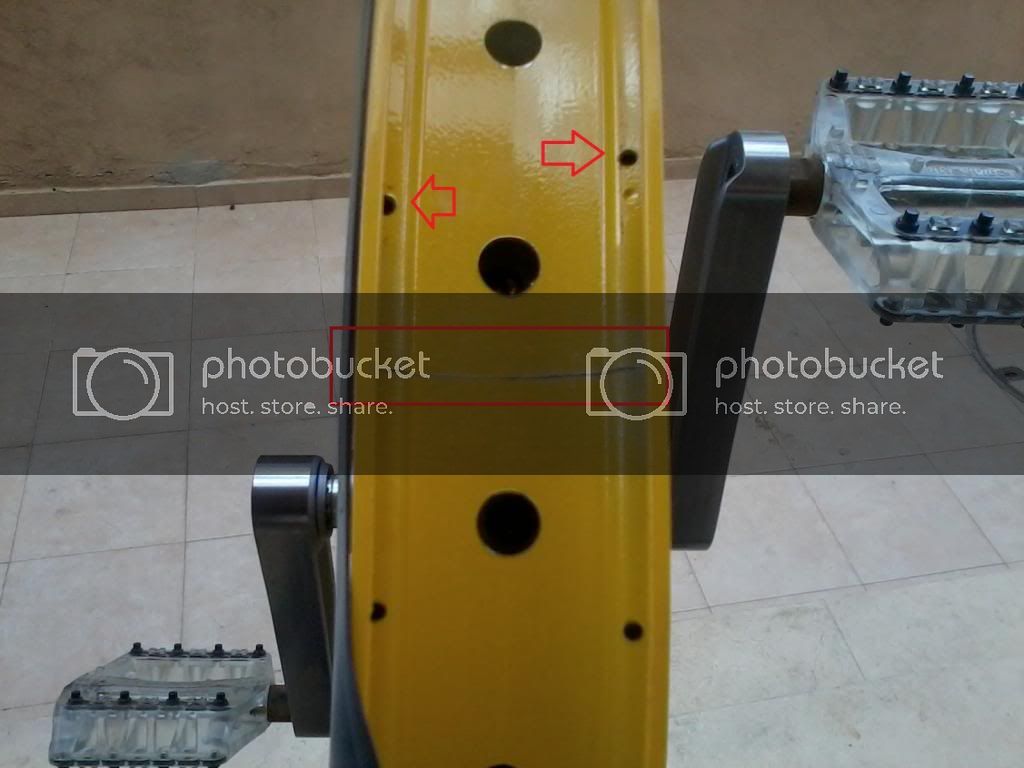 I'd appreciate if you could suggest how to place the rim tape and if it is possible at all to seal this rim and turn it into tubeless.
Thanks a lot!