I found an old message thread where someone else was also confused
about how the stand works. There were a couple of pictures, which really
helped me out, but once I did finally get it all figured out, I realized
that a video would really help, so I made one.
It's also my first unicycle trick! (other than falling off the dang thing)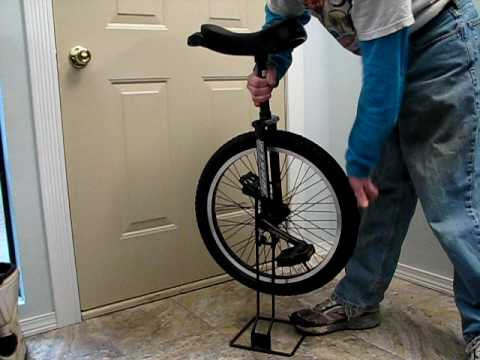 It's actually my Son's unicycle… I don't have one yet.