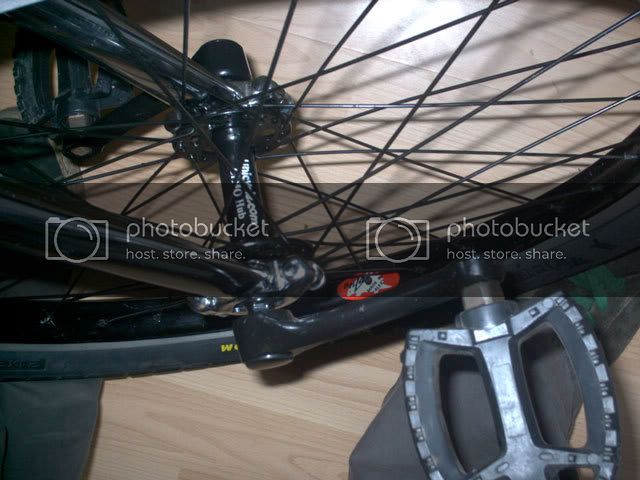 24" Onza rim made by Alex Rims,
Unicycle.com Hardened CrMo Square Taper hub,
125mm Bicycle Euro steel cranks,
Curved crown frame,
Double-Bolt seat-clamp,
Miyata saddle,
Maxxis Hookworm 24x2.5" tyre,
Plastic pedals.
Wheel built by me during the last weekend in May.
How does £110 sound? I'm open to offers.
Any questions welcome!
T.