Did you successfully climb?
Great picture! Practicing for next week?
I successfully looked down😄
Yes. I ride Fargo on my 24 & 29/700c.
Practicing for next week, Lance.
I broke my record today by successfully climbing
Fargo 4 X.
165mm cranks on my 24".
Impact Naomi Seat
K-Rad Tire
Magura Rim Brake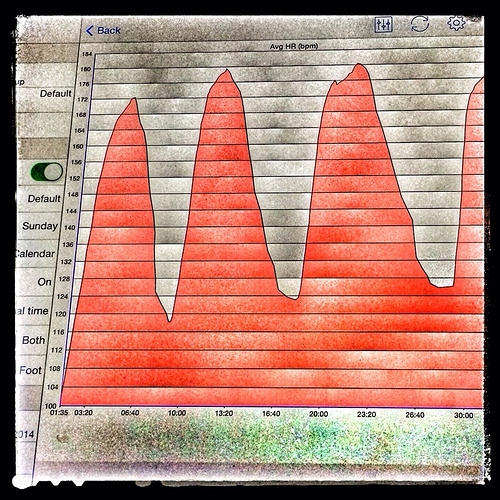 Just utubed it, what a climb!
I was thinking why the way down is less steep that than the way up and then I realized it is not an altitude chart

Good job!
Congrats Tim!

I don't think you should get in any better shape now. I will never be able to keep up with you. Have a few beers and relax.

Four times? That's incredible!
(How long are the cranks on the 29r, just out of curiosity?)
I ride Fargo with 165mm or 170mm cranks.
Nice one Tim! See ya there on Sunday.

Now I'm curious and want to try this street out myself. I think I have a shorter version where I live, doesn't go straight up though, going to give it a try. If I ever pass by LA, I'll definitely give this a good try.
Nice to finally see other people trying this! I've been expecting other uni riders every year since I started doing the event in 2010, but no one else had ever shown up. Fargo can definitely be quite intimidating when you see it in person! I'll always be proud that to have been the first person to successfully climb Fargo in the event's 35+ year history!

Stop by on Sunday UniMyra:) you'll ride straight up this thing. You mad Norwegian!!!



There are two basic methods to climbing Fargo:
by zigzagging your way to the top. You will need good technique making turns
and somehow find a strategy to pace yourself. What's nice about zigzagging while suffering your way to the top, is the fact that you can catch your breath for a moment while making the crossing.

by riding straight up⬆️ to the top. This method requires RAW power, excellent technique and enormous willpower.
It is such a challenge, it makes zigzagging up Fargo a walk in the park.
If you ride Fargo straight up⬆️, you will be:



The Fargo St. Madness Master​:arrow_up:


If you zigzag⚡️ up, you will be:
The Fargo St. Madness Conquerer​:zap:
:):)

Tomorrow, Sunday 3/16 at 7:30
How long is the climb? And is it consistently 30% over the way?